Being an Entrepreneur Today – What Does it Mean?
Startup: Expectations vs Reality!
There's a lot of buzz around startups for a decade and there are people turning to entrepreneurship overnight. Call it a fad or real passion, but it all boils down to how well you can implement your idea and be consistent about it. The general perception is that startups are glamorous and make you famous. But wait, there's some reality checks to be done. Falling short on delivering on your own expectations is disappointing, but it is better to take precautions by making sure you know the realities.
Expectation #1:
I have a brilliant idea and there's a fair amount of tech stuff involved. There are plenty of fundings made in this space so it won't be that tough.
Reality #1:
It is thrilling to merge technology with anything that you offer but that will not turn you into a millionaire overnight. Gone are the booming days of dotcom revolution and now with so much of competition around, the bankability of an idea can put investors at sixes and sevens. Starting and registering a new business is surely a step in the right direction but then expectations attached to it can be wrong. That is like building a house of cards which is bound to crumble. What matters more than just the idea is a resilience and staunch courage; be prepared to rack up occasional debts and still make your ends meet.
Expectation #2:
You'd start thinking not to stay committed to a monotonous schedule that a day-time job offered. It may start with thought to do all those little things you always wanted to do in free time and probably visit a place or two that you would, by taking paid leaves at work. So, no more taking leave approvals!
Reality #2:
Let's get it straight, you will be working more than you ever had. Ever. Period!
There will be countless things left to do & finish and you may often feel running out of time to check that list off.
Plenty of newbies entering the entrepreneurial arena find it difficult to establish a suitable working ecosystem to free themselves from their own small involvement. Initially, though, you can't escape such situations because you know that the business is built around you. It will require your unvarying attention and even micro-management in some cases. Also, best if you could spare some time out to read the best technology blog out there and make your invested time, count.
This happens if you commit a mistake initially by designing a business that is an extension of the founder and not an entity separate from the founder. And you'll have plenty of operational errands to run; bill payments, keeping customers satisfied and even tapping on every possible opportunity that comes your way.
Expectations #3
I am like friends with my investors! They are my pals! They will understand me and my business decisions because our relationship is beyond money. We share a great rapport; drinks and hugs on weekends. We can't have fights because our friendship matters more than anything else.
Reality #3:
Well sure, but with a twist. It's more like friends with benefits; jolly when people are around, morose when things get sour in terms of business.
You only love each other for the money that is involved in the business – both ways. For you will love them when their investments will help you grow business and they will reciprocate till your business helps their money grow. The answer lies in keeping them satisfied with timely returns and build trust. Trust is built over time and you'll have to prove your worth and their trust in you as well. That's when you will have a long term relationship – with trust.
Expectations #4
The traditional office spaces will be a thing of past and that human interaction is a highly overrated thing. It just requires proper planning to get and control a virtual team – just leverage the internet. That way I can get natural talent at a cheaper rate from any corner of the world working exclusively for me.
Reality #4
Definitely, a revolution in the form of the remote workplace is doing rounds since past couple of years. There are already a few solutions available in the market that makes the remote working experience smooth. Nonetheless, there's an old saying you can modify: "keep your friends close, your enemies closer, and your core team the closest".
Distilling it further, keeping offices least virtual during the initial days will really benefit the business. This is because the emergencies may arise anytime and you will have to take certain decisions on the floor. You might not always have the luxury of Skype calls. There is no way you can replace the physical presence of a team. Building your A-team is the essential part which plays a larger role to define the future of your startup.
Being on floor real-time will also help you supervise the team collaboration and impact. This motivates the team as well, enabling team to run smoothly and cohesively. You may well witness a few signs of things happening in a jiffy on a floor which you'd miss during a short Skype call.
Expectation #5
I came up with the idea and I helped to raise the fund as well. Then why should I give up my share of equity to tech partner? I should be retaining the majority stake in the company and he should be happy with whatever the company has to offer as a part of the equity.
Reality #5
Here's an interesting story about the idea:
It was not Thomas Edison who invented the light bulb first. He actually worked to make it commercially viable. There were many others chasing to be the 1st one to create a commercial light bulb. But we all know who did it first.
Hence, though ideas are important…executing ideas is the key.
Techies see themselves as valuable assets these days and they do have all the potential to add significant value to the startup. A good, capable developer is easily snapped up by other companies and therefore, the one whom you trust can be the most valuable asset in your team. Giving even a bit more than 50% will have your business reaping the best possible advantages. Or imagine giving less and then seeing the app you just developed disappearing from the app store itself. An idea way out is to have a mutual agreement at the beginning itself with all the clarifications put on paper.
If you are an entrepreneur now, I am sure you must have had a few things in your head while starting up. What were those expectations? Were you right expecting it? If no, what was your reality when you actually started making money? Do share your thoughts in the comments.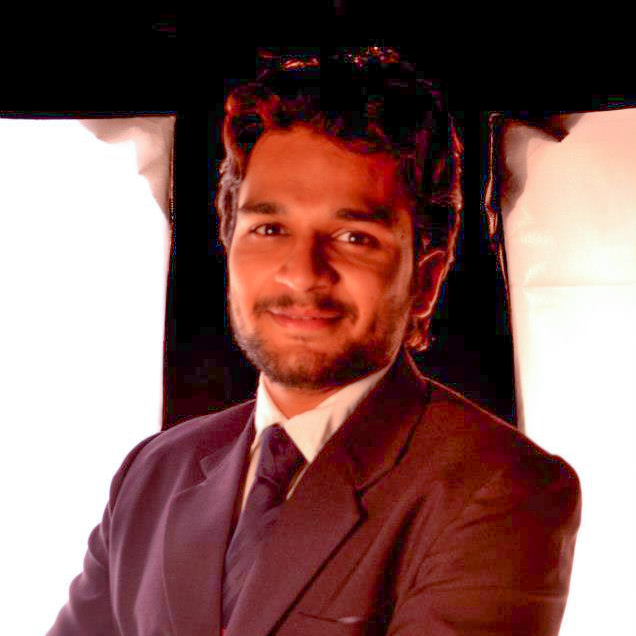 Karan Dave
Karan Dave is a seasoned writer associated as a content expert with Legalwiz.in. He has blended his interests in business solutions and starup economy with the writing capabilities to provide resourceful information for varied audiences.