Compliance Calendar for November 2019
Here is the Corporate Compliance calendar with the important due dates of Income Tax and GST for November 2019-20 to ensure that you do not miss out on fulfilling the compliance requirements this November.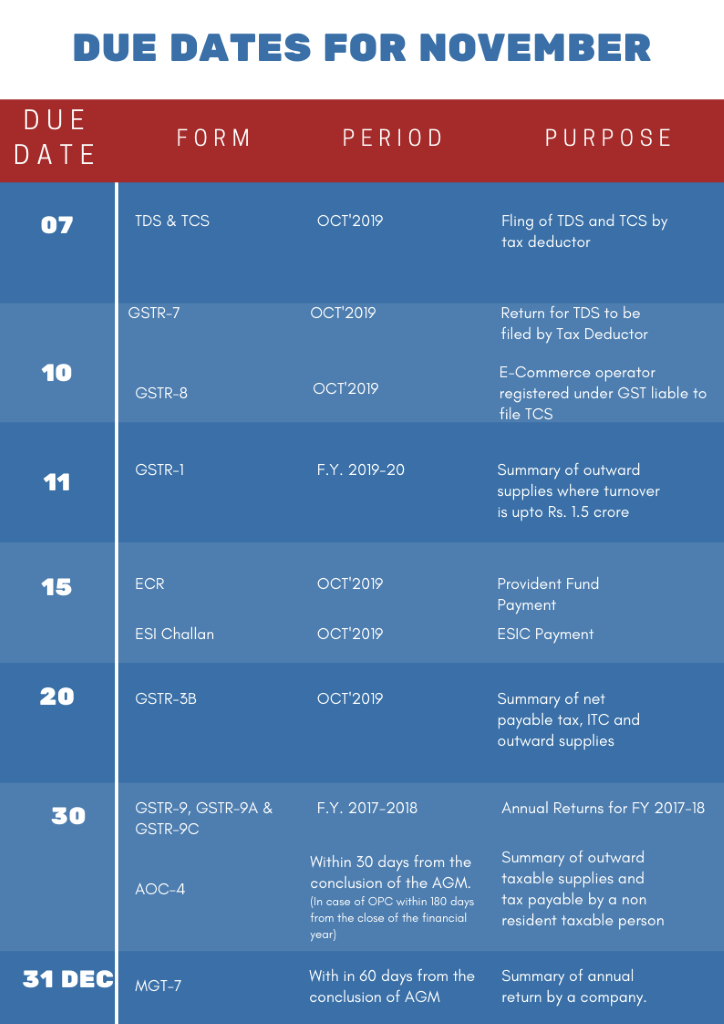 TDS &TCS
7TH November is the due date for depositing the TDS collected for the month of October. It is applicable to all deductors.
TDS &TCS Returns
10th November is for the due date for filing of the monthly TCS Returns (in GST) by filing GSTR-8 (E-Commerce Operator) & filing GSTR-7 i.e. the return of TDS collected is to be filed by the tax deductor.

GST Return
11th of succeeding month is the due date for filing GSTR-1 for months of October 2019 to March 2020. (Monthly GSTR-1 are required for persons having aggregate turnover exceeding Rs.1.5 crores during the preceding or current year).
Yet to file GST Return?
Connect with LegalWiz.in experts!
PF & ESIC monthly payments
15th November is the due date for making the monthly Provident Fund and Employees' State Insurance Corporation (ESIC) payment for October-2019.
GST Monthly Summary Return
20th November is the due date for making the monthly summary return in GSTR-3B for October-2019.
GST Annual Return/Report for F.Y. 2017-18 & financial statements
30th November is the due date for filing of Annual return of income F.Y. 2017-18 & filing of financial statement & other documents by companies with ROC.
* The filing of annual return GSTR-9 under section 44(1) of CGST Act for F.Y. 2017-18 and 2018-19 is made optional for small taxpayers whose aggregate turnover is less than Rs.2 Crores and who have not filed the said return before the due date.
Annual Return
FORM MGT-7 is the annual return all companies must file yearly. The due date is 60 days from the date of the annual general meeting. The annual general meetings are conducted on or before the 30th September following the end of a financial year. This year the due date is revised and is extended till 31st December instead of 29th November.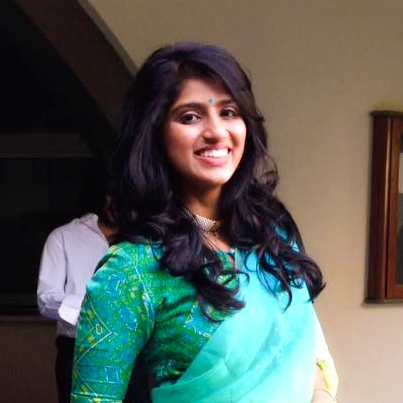 Kahini Jhaveri
Kahini Jhaveri is an IP specialist at LegalWiz.in, with a keen interest in content creation. She holds a B.A. LLB honours from Institute of Law, Nirma University, Ahmedabad. Kahini specializes in Intellectual Properties, specifically Trademark Law.