Government Update: Revised LLP Settlement Scheme,2020
On 30 March 2020, India's government released a press release as "LLP Settlement Scheme, 2020-Modification" to help all businesses with LLP registration in India.
LLP Settlement Scheme,2020-Modification of the General Circular No. 06/2020 on 04.03.2020 is intended to help and encourage LLP registered in India to focus on taking the required steps and resolve the COVID-19 threat to plummet the compliance burden.
Also Read: LLP Compliance: How to file Annual Return?
The LLP Compensation Scheme,2020, aims to support law-abiding LLPs in India. It will give companies with LLPs the first opportunity to file any defaults regardless of their period and allowing these LLP to make a fresh start.
With one-time exemptions, traditionally written off-businesses are facilitated. In the past, businesses were not required to file lawsuits on any of their overdue payment. It applies to all LLPs with the Business Registrar during Schemes 'currency from 01/04/2020 to 30/09/2020.
Below are some of the key points any LLP must remember.
This is a business-oriented scheme as explained below with the Registrar, which is linked to;
a) Charging extra fees
b) immunity granting for prosecution launching
c) any delay in filings that led to the penalty-imposing proceedings.
This program requires LLPs to pay only regular form fees and waives all fees.
The following forms can be filed under this LLP Settlement scheme :
FORM-3 for Information on Limited Liability Partnership Initial agreement and changes, if any, made therein;
Form-4: notice of appointment, termination, change of name/address/designation of a partner or partner and consent to become a partner / designated partner;
Form-8: Account & Solvency Statement (Annual or Interim);
Form-11: Annual Return of Limited Liability Partnership (LLP).
Filing of other forms with Roc-
Form-15: Sending notice for changing the place of the registered office.
Form-5: Notice for Change of Name.
Form-12: Form for intimating other addresses for the Service of Documents.
Form-22: Notice of intimation of Court Order / Tribunal/CLB/ Central Government to the Registrar
Form-31: Application for Compounding of an offense.
Form-23: Application for direction to Limited Liability Partnership (LLP) to change its name to the Registrar.
Form-29: Notice of (A) alteration of the certificate of incorporation or registration; (B) alteration of the names and addresses of any of the individuals allowed to accept service on behalf of a Foreign Limited Liability Partnership (FLLP) (C) alteration of FLLP (D) termination of business place in India
Note that LLP Settlement Scheme, 2020 will not extend to the following: a) This Scheme shall not apply to LLPs who have applied to the Registrar for closure in FORM 24 to remove their name from the register.
Also Read: How to change the Registered Office Address after LLP Registration?
What is The Impact of LLP Settlement Scheme,2020
A) ROC shall remove all pending enforcement of Annual Compliance Forms and other forms/returns specified by ROC.
B) ROC shall suspend all proceedings to enforce penalties u / s 454.
C) Businesses will not have to pay any extra fees on the Company's return during Scheme.
D) The Company withdraws all-action launched.
NOTE: This arrangement provides many additional benefits to inactive companies: they can file all forms with the registrar at regular rates, and LLPs can not be terminated before all compliance is done.
In the future, each LLP will serve as a compliant LLP.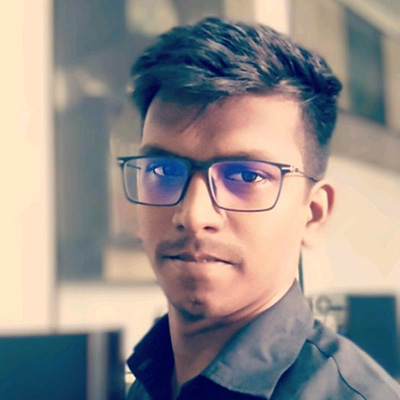 Anandan Mudaliar
Anandan Mudaliar pursuing Company Secretary is associated with LegalWiz.in as Operational Executive of the Company. He is handling various MCA related compliance along with good grip in Company, LLP and other various legal drafting.