5 Mandatory requirements to fulfil for food business
Obtaining FSSAI Registration and License is the first step towards fulfilling mandatory food business requirements and entering into the food industry. Apart from that, there are various other licenses that are mandatory for the food industry. Here is the list of the most critical restaurant licenses required to open a restaurant in India – obtaining these, will ensure that your restaurant operates legitimately.
1. Health/Trade License
A substantial segment of businesspersons are interested in health trading activities such as restaurants, eating houses, hotels, guest houses, tea/ coffee shops, cafes, boarding houses, canteens, theatres, cinemas, circus, auditoriums, theatres, laundry, dry cleaner, saloon, beauty parlour, clubs, dancing hall, spas, gyms, health clubs, petrol pumps cum service stations, general store, provisional store, pastry & confectionery stores, flour mill, sellers of food in the form of vegetables/ fruits/ packed food/ meat/ chicken/ poultry are permitted to carry out such activities after obtaining health trade license from the respective municipal authority.
Information/Documentation Needs
Along with the prescribed information regarding the details of the applicant, address, measurements of the premises, etc. some documents should be submitted, besides filing an application form for health trade license:
Permanent Account Number/ Tax Deduction Account Number
Proof of payment of property taxes, fines, etc.
Ownership Proof
Proof of change of land use
Copies of the latest electricity and water bill
No-Objection Certificate from the Fire Services Department
Site/ Layout sanction Plan
Medical Certificate
Self-Declaration
Letter from city police
Water Testing Reports
Plan of the Premises
Medical Certificates of Employees
Proof of Property Tax
Medical Fitness Certificate of Workers
2. LIQUOR LICENSE
A liquor license is a license for the service of selling alcohol. A licensing process makes it possible for governments to impose laws regarding the service of alcohol that would otherwise be difficult for the police. It is a legal authorization to serve alcohol. A liquor license is very difficult to acquire. Having this license is extremely crucial since if you sell liquor without the above-said license, you can incur a huge penalty and also be forced to shut down the business permanently.
Documents Required for Liquor License
Another food business requirements are documentary proof regarding the legal status of the premises of the hotel, that is, whether it is a company, partnership firm or any other type of setup.
Whether the premises or the hotel is in legal possession of the plot.
A certificate that validates the completion of the premises or the hotel building
Trade License from the MCD/NDMC or such other authorities as required
Registration Certificate of Eating house license issued by the DCP.
Documentary proof regarding applicant being an Income Tax Assessment and Sales Tax-Assessment.
A complete action map of the establishment, site plan of the license outlets and the liquor stores
NOC from the state Fire Service.

3. Fire Department
The business entity's actual motive must be to protect its customers from all dangerous things, be it food products or hazards such as a fire. A No Objection Certificate from the fire department is required for the food business.
How To Get No Objection Certificate (NOC) From Fire Department
For this, the premises need to register for NOC from the State Fire Department before the building construction starts. Applications for registration can be found online on the state government website. After having all the safety equipment in place, you must invite the Chief Fire Officer (CFO) for inspection and get the NOC. There is no such fee required for NOC as of now. 
4. GST Registration
Goods and Service Tax Launched on July 1 2017, the Goods & Services Tax (GST) applies to all Indian service providers (including freelancers), traders and manufacturers. The GST is an all-in-one tax that subsumes a variety of states (VAT, Entertainment Tax, Luxury Tax, Octroi) and central taxes (CST, Service Tax, Excise Duty). It has to be charged at every step of the supply chain, with full set-off benefits available.

It is one of the major things that your restaurants must do to ensure that your restaurant runs seamlessly. The procedure for GST registration is entirely online and requires no manual intervention.
Documents Required for GST Registration
Proprietorship
PAN Card and address proof of proprietor
LLP
PAN Card of LLP
LLP Agreement
Partners' names and address
Private Limited Company
Certificate of Incorporation
PAN Card of Company
Articles of Association, AOA
Memorandum of Association, MOA
Resolution signed by board members
Identity and address proof of directors
Digital Signature
The following can be shown as proof of address of a director:-
Passport
Voter Identity Card
Aadhar Card
Ration Card
Telephone or Electricity Bill
Driving License
Bank Account Statement
Add One can use a PAN Card, Aadhar Card as identity proof.

5. Shop & Establishment Act
When a business entity employs people who may be full-time employees, casual workers, contract-based etc, to regulate the work conditions and ensure the workers' rights are protected, it is compulsory to get itself registered under the Shops and Establishments Act, informally called Shop Licence. This license is city-specific in nature.
Documents Necessary for Shop & Establishment Act License
Passport size photo of the applicant
Photo of the shop along with the owner
List of management employees and directors, if applicable
Details of employees, their wage rates and the company
Address proof of establishment
Affidavit to be shared with the applicant
Conclusion
Getting all the mandatory food business requirements done for food licensing has become more considerable in the recent past. To maintain food quality, plenty of safety measures are taken so people can consume the food items safely. The government of India took action and designed numerous licenses to protect consumer rights to quality food like FSSAI. Hence, it is important to obtain licenses through various authorities as prescribed by the authorities like Food Corporation of India and others who deal in the food industry.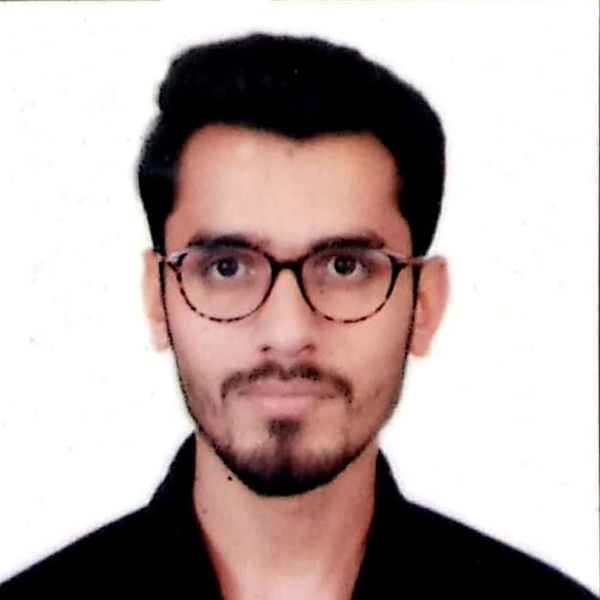 CS Shubham Katyal
CS Shubham Katyal is an Associate Member of The Institute of Companies Secretaries of India and a commerce graduate having good experience in secretarial and legal matters. He is a Speaker and Visiting Faculty Member at The Institute of Companies Secretaries of India and Former Committee member of Young Member Empowerment & Placement Committee NIRC-ICSI(2019-20). He has authored several articles on complex subjects which featured on various professional forums.