This MSME Day government takes initiatives to benefit MSMEs
Micro, Small and Medium Enterprises (MSMEs) as the name itself suggest are the small-sized entities. Particularly in developing nations, they play a significant role. As per the data provided by International Council for Small Business (ICSB), MSMEs form over 90% of the world economy and account for around 60-70% of the jobs worldwide and contributes 50% of GDP.
In 2017, UN General Assembly declared 27th June as the World MSME Day to mark the importance of these enterprises and highlight their contribution to sustainable development. The MSMEs have caused significant employment and income generation opportunities. They tend to employ women, youth, and people from poorer households. Besides job seekers there are many who wish to start a business and MSME might hold good for them. But unlike large scale businesses, MSMEs cannot get benefit from economies of scale, political leverage or profit from the ease of access to capital. Therefore, the government through its initiatives support the small and medium scale enterprises. Being the entrepreneur is just a step away with MSME registration online as these enterprises are showered with many benefits in form of various schemes and initiatives.
This year the government organized National MSME Conclave named "Udyam Sangam" inaugurated by Hon'ble President Shree Ram Nath Kovind. The event was organized to encourage ideas and knowledge sharing on MSME related issues and build the dialogue and partnership among various stakeholders of MSME ecosystem. During the event, the government unveiled two major initiatives to help MSMEs overcome many challenges it faces.
Government initiatives and how MSMEs will benefit from them:
Launching solar charkha mission
The solar charkha mission was launched by honorable President in Udyam Sangam event to mark the important role MSMEs play in the economy For this initiative Government of India will disburse subsidy worth Rs 550 crore to thousands of artisans. Khadi and Village Industries Commission (KVIC) believes that an artisan can start working on solar charkha within a week's training. The Ministry of MSME will be covering 50 clusters under this initiative and there will be 400 to 2000 artisans employed in each cluster. The products like bed sheets and towels produced using solar charkha will be sold to government departments, railways with the help of KVIC. The government believes that this will generate huge employment opportunities in rural areas and contribute towards a green economy by harnessing non-conventional solar energy.
As per KVIC, there are 2300 Khadi institutions registered under various Acts, implementing Khadi program countrywide. And this low-cost method of production of yarn will halt the use of conventional energy source to some extent. According to Giriraj Singh, Minister of State for MSME, 15 new states of the art technology centers are being set up across the nation inclusive of North-eastern states. Each center is being built at the cost of approximately Rs 150 crore. He also emphasized that employment of one person in the textile mills with 25000 spindles incurs the cost of Rs 6,000,000 whereas in case of solar charkha the cost is merely Rs 60,000-Rs 80,000. There are 10 centers which are expected to be operational by 2019. They are in Durg (Chhattisgarh), Bhiwadi (Rajasthan), Rohtak (Haryana), Visakhapatnam (Andhra Pradesh), Bengaluru (Karnataka), Sitarganj (Uttarakhand), Baddi (Himachal Pradesh), Bhopal (Madhya Pradesh), Kanpur (Uttar Pradesh) and Pondicherry.
Launching website "MSME Sampark"
MSME Sampark – a digital platform generating skill pool of workers and connection trained youth with the employers is another major initiative launched by our President on World MSME day. MSME Sampark is the online portal designed to help the job seekers (trainees or students of MSME technology centers) in finding different employment opportunities. While launching the portal, President addressed that it will act as a link between recruiters seeking trained manpower and the youth seeking employment. The recruiters of reputed National companies and MNC's can register with the portal. There are 18 MSME technology centers (MSME TC's) and they have played a major role in "Make in India" initiative. These centers serve in the fields of Aerospace, Automobile, Electronics, Glass, Footwear, Sports goods, Fragrance & Flavour etc.
Both the recruiters and the candidates will have to feed some basic information to register and are required to update the profile post registration. This will help create a better connect to each other. The candidates, as well as recruiters, can do a job search or candidate search without registration. However, they cannot contact each other if not registered with the portal.
Apart from these two major initiatives, the President talked about several issues revolving around the growth opportunities for MSMEs. He highlighted Udyam Sakhi Yojna inaugurated on International Women's day for empowering women and weaker sections by providing training to 80 Lakh women. President also mentioned about special relief given to MSME sector under Insolvency and Bankruptcy Code which allows corporations to bid for an enterprise undergoing Corporate Insolvency Resolution Process. The government has facilitated registration process by MSME registration online making it all the more easy, to encourage young minds to start a business and contribute to the growing economy.
About LegalWiz.in:
LegalWiz.in is the digital platform helping the consumer with setting up a business, protecting their brand to all kind of Government tax registrations and filings across India. We at LegalWiz.in with the help of our expert team of CA, CS help in every kind of legal compliances.
If you want to start a business with the small amount of investment, our team will assist you through MSME/SSI registration to establish your own business. For any kind of queries or assistance, write us at support@legalwiz.in.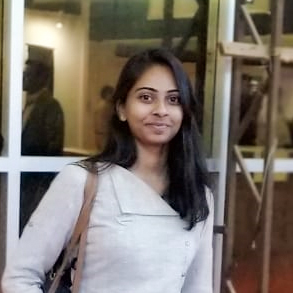 CS Prachi Prajapati
Company Secretary with a forte in content writing! Started as a trainee, she is now leading as a Content Writer and a Product Developer on technical hand of LegalWiz.in. The author finds her prospect to carve out a valuable position in Legal and Secretarial field.