How to withdraw from the Accumulated Provident Fund?
On March 26,2020, the government announced that individuals can withdraw a certain amount from their Employee Provident Fund (EPF) accounts if the coronavirus-related lockdown causes financial problems.
It is a COVID-19 special PF protocol if you are facing a financial crisis from a coronavirus disease (Covid-19), you can now join your EPF corpus to escape the crisis.
Finance Minister Nirmala Sitharaman declared that these withdrawals would be allowed on 26 March. It is regarded in the official language as the 'Non-refundable advance.'
Every month, all employees who contribute 12% of their basic wages to the EPF can use this facility. UAN is also allowed. Confirmed Aadhaar shall be connected to the IFSC code UAN Bank Account. What is the quantity withdrawn?
You can remove up to 75% of your EPF account or lower basic salaries for up to three months.

What is the PF withdrawal procedure?
Log into EPFO portal and look for Claim(form 31,19,10C and 10D). Enter last 4 digits of your bank account and check "Proceed to Online Claim" Select PF Advance (form 31), from the drop down Pick Intent as "Pandemic Outbreak (COVID-19),"
Claim is submitted Procedure for withdrawal under usual circumstances of the Provident Fund: There are two potential forms of withdrawing Provident Fund
A. Physical request
It must be completed and sent to the EPFO office For those who do not have the aadhar card, you must submit your application to the employer attestation.
You will enter a variety of support documents if you remove a partial sum of your PF.
B. Send PF Withdrawal request online
You first need to meet two conditions to submit your application, i.e. ensure that your UAN is activated and your mobile number linked to the UAN is activated.
The UAN is well linked to your KYC, i.e. Aadhar, PAN, IFSC code bank info.
Steps to withdraw Provident Fund Online
STEP 1: UAN portal by clicking https://unifiedportal-mem.epfindia.gov.in/memberinterface/

STEP 2: Login in to account UAN and Password.
STEP 3: Click on Manage tab and select KYC and check your KYC is verified or not.
STEP 4: After KYC detail verified Click on Online services and select option 'Claim' (Form -31, 19 & 10 C)
STEP 5: Claim screen will display the member details, KYC details and other service details. Enter the last four digits of your bank account and click on Verify.
STEP 6: Click on YES to sign the certificate of yhe undertaking and then proceed
STEP 7: Now click on 'proceed for online challan'.
Note: In the claim form select the claim you require. Under the tab 'I want to apply for' If the member is not eligible for any services like PF withdrawal, or pension withdrawal due to the service criteria then this option will not show in the drop down menu.
STEP 8: Then select 'PF advance' (form 31) to withdraw your fund. Provide purpose of this advance amount required and the employee's address.
STEP 9: Click on the certificate and submit your application. You may be asked to submit scan documents.
The employer will accept the withdrawal request and then then you can receive money in your bank account. Normally, crediting the balance to the bank account takes 15-20 days.
The EPF balance is taxable if the 5-year cumulative commitment to the program ends. For that case, for that financial year, the entire EPF balance would be considered taxable income. Tax is deducted at source on EPF pool premature withdrawal.
You will remove your EPF number if you have no work until two months after resignation. After 2 months of termination, you will withdraw 100% of EPF corpus, employer contribution and EPF interest. You may also partially remove PF in some cases.

Conclusion
Whether for particular reasons like home purchase or medical care or COVID relief, we should not withdraw from EPF. That's because the EPF number is a long-term savings fund. Since life is so unpredictable, long-term savings work is crucial for you, and this can happen through the EPF. No other instrument offering a risk-free, tax-free return the PF amounts.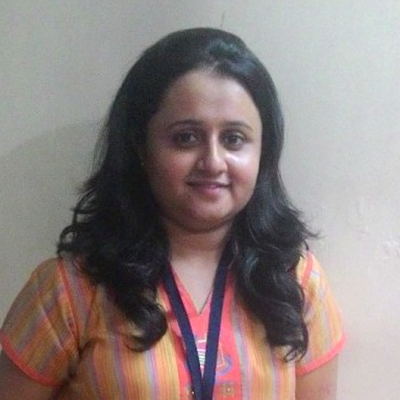 Unnati Vora
Unnati Vora is an HR & operation executive associated with Legalwiz.in. She has a good knowledge of Labour law compliances.