Matter to be covered in the annual report of a Pvt Ltd and OPC
Annual report to the ROC has to be sent each year by every company that has been registered in India, including limited company, private limited company, section 8 company, and one individual company. The annual general meeting has to be convened, and annual report have to be submitted with ROC 6 months before the end of the financial year, the annual general meeting (AGM) must be convened.
Take the first step towards legal contract with MOU?
Seek expert assistance at LegalWiz.in who can help you tailor an MOU.
The annual report consists of the following
– Independent audit report.
– Financial report.
– Board report.
Independent audit report
Auditor's report provides lenders confidence and signifies that financial statements are free from any material mismatch. However, does the auditor's report represents the true picture of the financial statements? Luckily, changes have been made to the auditor's report to help readers comprehend what the auditor did and analyzed.
Points that will be covered in the independent audit report are;
– Report about the audit of standalone financial statement opinion.
– Base of opinion.
– Additional information (such as information excluding financial statements and auditor's reports).
– Information assigned with governance for standalone financial statement and answerability.
– Responsibility of auditor for the audit of financial statement.
– Miscellaneous matter.
– Report on legal and regulatory necessity.
– Auditor's signature.
– Place of the signature.
– Audit report's date.
Financial statement
Simply, it means the collection of statements of P&L, balance sheet records, statement of changes in equity (if only), cash flow statement, and explanatory notes appended to the financial statement. The statement mentioned above must be prepped at the end of the financial year. It has to be comprehensive and unchanged in the electronic form. Books consisted of such statements have to be protected at the company's registered office or other place decided by the Board of directors.
One thing to be remembered here is that cash flow statements are not obligatory for one-person company, dormant company, and small company.
Desideratum for a financial statement
Financial statements should adhere to accounting standards mentioned in schedule III and should provide a free and fair picture of the company's financial state. Such statements should be revealed in the annual general meeting.
Consolidated financial statement of a company stacked with its associates, subsidiaries, and joint ventures and revealed it at an annual general meeting; it has to be prepped by holding company additionally. Consolidated financial statements must be prepped in conformity with schedule III of companies act, 2013, which aligns with updated schedule IV.
Form AOC-1 has to be attached separately with the company's financial statements to submit it to the registrar of companies.
Board report
The Board of directors' annual report of each company is conjoined to financial statements that are to be presented before members of AGM. This report is crucial for better communication by the board of directors of the company to stakeholders.
Earlier, the discloser and drafting process was more time-consuming, requiring more paperwork and involving higher costs. Lately, the ministry of corporate affairs released its notification dated 31st of July, 2018, bringing rule 8A of companies (account) amendment rules, 2018. As per the introduced rule, drafting of report minimized of the board of directors of the one-person company and small company needs only specific things to be mentioned. We should discuss the contents that are to be mentioned in such a report.
It has to be prepped based on the standalone financial statement of the company, which will be in shorten form and will be consisted of the following things;
– Web address (if any), where annual return mentioned in sub-section (3) of section 92 has been laid down.
– Number of board meetings.
– Responsibility statement of directors', mentioned in sub-section (5) of section 134.
– Deets of any possible frauds described by auditors beneath sub-section (12) of section 143 other than those is describable to the central government.
– Any clarification and comments by the board on each reservation, qualification, and adverse remark or denial made in the auditor's report.
– State of company's affair.
– Financial synopsis or highlights.
– The material adjustment, from the date of revelation of the financial year in nature of business and its effect on the company's financial situation.
– Appointment and resigned details of directors during the year.
– Information or details of orders sanctioned by regulators or courts or any other tribunals affecting the going concern status and company's performance in the future.
– Board report should accommodate particulars of contract and agreement along with parties mentioned in sub-section (1) of section 188 in the Form AOC-2.
Need legal documentation services for your startup?
Buy startup documentation kit that ensures hassle-free business activities.
Approval from the board.
The financial statement with the inclusion of a consolidated financial statement must be approved and signed by the Board of directors. An authorized chairperson could do this from the board or by a minimum of 2 directors and an appointed secretary. Board and auditor's reports are to be affixed with a financial statement before the issuance.
Endnote
Additionally, if certain sections of the act apply to a particular company like issues of shares and dividend distribution etc., then the particular company should reveal such other information as per the requirement. Financial reports, along with the mentioned reports, shall be submitted with the registrar of companies within 30 days of AGM.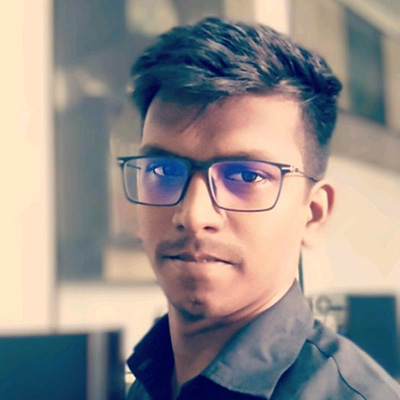 Anandan Mudaliar
Anandan Mudaliar pursuing Company Secretary is associated with LegalWiz.in as Operational Executive of the Company. He is handling various MCA related compliance along with good grip in Company, LLP and other various legal drafting.