Collective Marks under Trademark Law
Overview
Defined under Section 2(1)(g) of the Trade Marks Act 1999, a Collective Mark is a trademark that distinguishes the goods or services offered by the members of a specific association of persons from others. There is an emphasis on the fact that this kind of trademark can be owned by an association of persons, not a partnership. The difference between a general trademark and a Collective Mark is that a general trademark denotes that a product or service applied is owned by an individual or legal entity denoting the brand name of their business, However, Collective marks signifies that the mark is being owned by an association of people engaged in similar business activity. To put it simply, the sign of Mercedes on a car depicts that the car belongs to the brand Mercedes. However, the symbol of Cambridge University Press on a book signifies that it comes from the association of people as 'Cambridge University Press'. Another vital difference is that Collective Marks emphasize the source of the mark- the association it belongs to.
Collective Marks versus Collective Membership Marks
However, there is one primary difference. Collective Marks identify the origin of goods and services sold by an association. On the other hand, the sole function of Collective Membership Marks is to denote membership of the association. By using the Collective Membership Mark, a member of that group can be identified as the member of that group. The mark of the Bar Council is an example of this, it denotes the membership of lawyers in the Bar Council.
Collective Marks versus Certification Marks.
In many ways Collective Marks and Certification Marks are similar, they are both used by association of people for goods or services. However, what differentiates them is the fact that a Certification Mark can be used by an individual or legal entity for goods or services that comply with certain quality standards, for example, the FSSAI is a certification mark which is used for the quality check of the food products. Whereas the mark of NCERT is a Collective Mark; the members of NCERT are allowed to use their trademark only for goods and services provided by NCERT.
Pointers about Registration of Collective Marks
As per Chapter 8 of Trademarks Act, 1999, while applying for registration of Collective Marks, the following things need to be kept in mind:
As per Trade Marks Act, 1999, while applying for registration of Collective Mark, any mark which is capable of creating confusion in the mind of the general public regarding the source of the product or the service shall not be accepted. Hence, the applied-for mark should showcase its individual distinctiveness, which helps the general public to identify the association of people through the respective mark.
It should be noted that the mark applied for should be unique and not lead to any confusion. The mark should also indicate that it belongs to an association.
Every application for the registration of Collective Marks should clearly specify which group of people shall have the right to use that mark.
While applying for a trademark application for Collective Mark, important details such as Applicant name's (name of association of people) along with their address, Address, the nature of the mark, the objective with which the association was formed, the condition of the membership, etc. or any such information as the Registrar may deem necessary along with requisite documents needs to be attached.
Why should an Association register a Collective Mark?
There are many reasons as to why an association should apply for registration of Collective Marks. Some of the reasons are:
A Collective Mark is an intellectual property that the association owns. Intellectual property is an asset that comes with various rights attached, including commercial rights.
Another reason is that it helps you to create a brand in the market with a distinctive mark which also creates reputation and goodwill in the market. Thirdly, if you have a registered trademark, you hold certain statutory rights. . Primarily the right to ensure that no other person can use your mark/symbol or logo to sell their products or services, and take advantage of your goodwill. Additionally, legal rights also come with access to redressal mechanisms in case of any infringement. For example, if you become aware of any similar mark usage in the market for similar goods and services, you can initiate legal action against them. You can get them to stop using your symbol and pay for the injury caused by their usage of your symbol, as well as pay for the advantage they got by using your symbol.
Having a registered trademark lets you create a brand owing to the fact that you can now distinguish your product or services from others. This makes your brand identifiable; it lets people attach a certain quality to your product and service. A trademark registration gives you a decade worth of validity which at the end of it can be infinitely renewed. This means that once you have a registered trademark, the intellectual property rights you get for that specific mark, you can make sure that for the rest of your life those rights accrue to you and no one else.

If you want to register a Collective Mark or have any doubts regarding Trademarks, be it Collective Marks or otherwise, just reach out to us at LegalWiz.in. Our team of professionals will help you with all aspects of trademark registration and make sure all your questions are answered.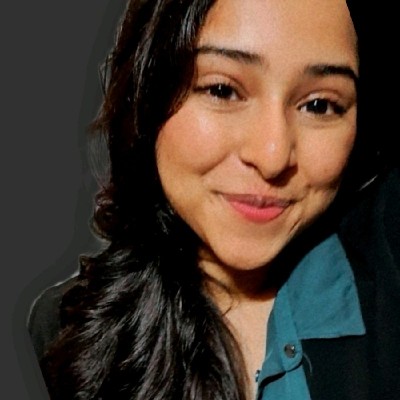 Monjima Ghosh
Monjima is a lawyer and a professional content writer at LegalWiz.in. She has a keen interest in Legal technology & Legal design, and believes that content makes the world go round.