Conglomerate Merger: Meaning, Pros and Cons
When two or more corporations align themselves under the sole corporation structure, it is known as a conglomeration. Such a type of group of companies consists of a single parent company or different secondaries. Nevertheless, in business, conglomeration diversifying the company's business is a key practice; mainly, such companies represent a multi-industry corporate structure in the form of multinationals.
This type of structure could be made up of different and unrelated businesses. In this method, one company holds the controlling stakes in other small and miscellaneous companies that manage their business separately. 
Also Read: Reverse Merger: Features, Challenges and Pros & Cons
Currently, around the world, there are several types of conglomerates from producing food to chemicals. The manufacturer could start by producing and selling its services and products. Later on, it can enlarge and expand it, covering vast swathes from the electronic market to financial services. For instance, a media conglomerate can initiate by owning various newspapers then moving onto acquiring television, radio stations, and book publication houses. Food conglomerates might start trading with potato chips while aligning with other companies. They could diversify its conglomerate into selling beverages to other businesses. 
Conspectus of the conglomerate
– When more than one independent business comes together for making a single corporation structure, it is known as a business conglomerate.
– Under such a structure, one company holds the controlling stakes in small and miscellaneous ones that manage their business separately.
– Parent companies can curtail the risks of being in a single market by becoming a conglomerate.
– Divestment is the sole option for some conglomerates when they become too large to function.
Pros
– Conglomerates can taper their investment risk through diversification. 
– For the growth of a conglomerate, it can establish a capital market within the group.
– By obtaining companies whose shares are more slashed, resulting in an increase in earnings for the conglomerate.
-The convergence of conglomerates helps the organization to diversify its operations. It helps to resolve the fragile business uncertainties. If one market declines, it has the chance to resolve the unfavorable situation by obtaining strong results in the other diversified market.
– A merged entity does more than every single entity. It brings synergies by growing the merged company's sales and earnings.
– The company has the choice of using managers in its business from various industries if they are required. This results in the best use of human capital.
Cons 
– The size of the group enhances management costs.
– Conglomerates could potentially face accounting related concerns and many more. For instance, group disclosure and consolidation, so on and so forth.
– Reduction in taxation advantages due to taxation of group structure.
– Due to inertia, there is no scope for developmental transformation.
– Difficulty in management with less focus, that business cannot function effectively.
– With its multinational avatar, conglomerates face the challenges of cultural barriers, which could result in value distortion.
– It contributes to the merger between human values and workers with diverse business expertise. This results in problems in human actions and relationships.
– When two organizations come together, governance is a huge concern. All former customers are moved with their account to the new company, which will use multiple accounting methods.
Also Read: Synergy in Business – A new approach to Growth
In conclusion
Hence, when the company finally takes the course of enlarging and diversifying into unfamiliar business fronts without involving itself in management, it seems the best option for companies to take part in a conglomerate as listed above.
It could increase its value with a diversified business model while at the same time investing less time and energy on the regular management of the company. Not only it provides advantages but also diversifies one's business/company. Thus, it looks like conglomerate is the best strategy currently available to do so.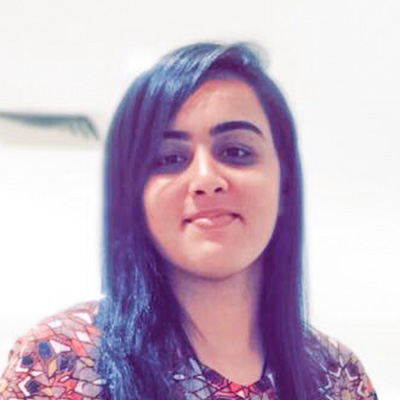 Bhavika Rathi
Bhavika Rathi has completed Masters in Commerce, is pursuing Company Secretary and is associated with Legalwiz.in as Intern working with Operational Executive of the company. She is handling various MCA related compliance and doing Trademark Registration.