Mary Kom: A living example of how determination and grit can make a difference!
Day 4 of Navratri is royal blue that reflects good health and prosperity. On this day, Goddess Kushmanda is worshipped, who has eight hands. Hence, she is also called Ashtabuja Devi.
Mangte Chungneijang Mary Kom is a famous Indian Olympic boxer. The first woman who makes six times winning record in the World Amateur Boxing Championship. She gained mass attention after her biopic Mary Kom in 2014. Her success story was no less than a roller-coaster ride. She is inspirational to women who are passionate about sports.
Early Life
Mary Kom was born on 24 November 1982 in Kangathei village of rural Manipur. She belonged to a poor family still managed to follow her passion. She has done her early schooling from Moirang.
Then she moved to Imphal for further studies in the ninth standard. Yet, she was unable to pass the matriculation exam. She didn't wish to reappear for the exams. Thus, she quit school and focused on the NIOS (National Institute of Open School) examination. She pursued her graduation from Churachandpur College.
Her parents worked for jhum fields as tenant farmers. Mary was the eldest and used to help her parents in cutting woods, making charcoal, and fishing. She was also taking care of her two young sisters and a brother. Since childhood, her interest was in sports and also all-rounder athlete in school. At that time, 400m and Javelin were the main sports for her.
Career in boxing
Mary's father was a wrestler at a young age. Still, he didn't want to see his daughter be a boxer. At the beginning of her career, she went through a lot of negligence and suffering. She ignored all the negativity and remained a calm and composed person. Her main inspiration was Dingko Singh, who won the Asian Games in 1998.
At the age of 15, she decided to take the training secretly under Coach K.Kosana Meitei in Imphal. She achieved her first success at Manipur Boxing Competition in 2000 and her photo appeared in the local newspaper. Before that, her father never supported her in boxing.
Although her father scolded her when he saw a photo in the newspaper then, he supported her. From 2002 to 2005, she gained 5 national championships with 5 gold medals successively. One of her favourite quotes – "Never buy gold, simply earn it."
Professional and Personal struggle
She got married in 2005 and became a mother of twins in 2007. It was the second time she was doubted by others, but again she proved it wrong. She started the training and gained success in the same year. In 2008, she won a silver medal in the 46 kg category in Asian Women's Boxing Championship.
In the following year, she won 4th consecutive International Gold at AIBA (Association Internationale de Boxe Amateur) Women's World Boxing Championships in China. She also won a gold medal in Asian Indoor Games in Vietnam in 2009. After this, she continued to achieve great success.
In 2012, she won the bronze medal in Olympics. In 2018, she created history by achieving the 6 world championships at the 10th AIBA Women's World Boxing Championships held in New Delhi, India. She was always defeated in every way though she didn't give up.
Lessons to learn from Mary
Mary is one of the renowned Indian boxers, politician, and incumbent Member of Parliament, Rajya Sabha. Her sheer determination and high spirit made her achieved great heights in boxing. Her phenomenal rise from humble beginnings to the limelight on the global level serves as an inspiration to all of us.
Mary's famous quote: "I had no support, no opportunities, no sponsors, backing me for most of my career but still I prove everyone wrong."
Do read the story about the humble and generous woman NavajBai Tata.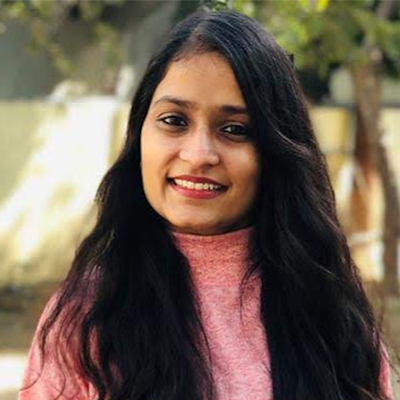 Ruchika Agarwal
Ruchika Agarwal is a professional content writer at LegalWiz.in. She is inquisitive and firmly believes in spreading information to educate readers and bring a positive change in society.