How to verify GSTIN online?
Introduction
GST or Goods and Services Tax is a tax levied on the supply of goods and services in India. Every GST-registered business is assigned a unique GSTIN or GST Identification Number after GST registration online. GSTIN is a 15-digit alphanumeric number that identifies a taxpayer and their registered business. It is important to verify the GSTIN of a business before entering into any transactions with them. In this article, we will discuss how to go about GST verification online.
What is GSTIN?
GSTIN, short for Goods and Services Tax Identification Number, is a unique 15-digit PAN-based identification number allocated to every registered taxpayer under the GST system. Obtaining a GSTIN becomes mandatory when a person crosses the threshold limit for GST registration and registers under GST. Unlike the previous indirect tax regime, where different registration numbers were present for different tax laws such as Excise, Service Tax, and VAT, GSTIN is a single registration number for all under GST.
What does GSTIN look like?
Every state or Union Territory from which the registered person operates may have a separate GSTIN. The first two digits of the GSTIN represent the state code of the registered person, followed by ten characters representing their PAN number, then an entity number of the same PAN, the letter Z by default, and finally, a check code to detect errors.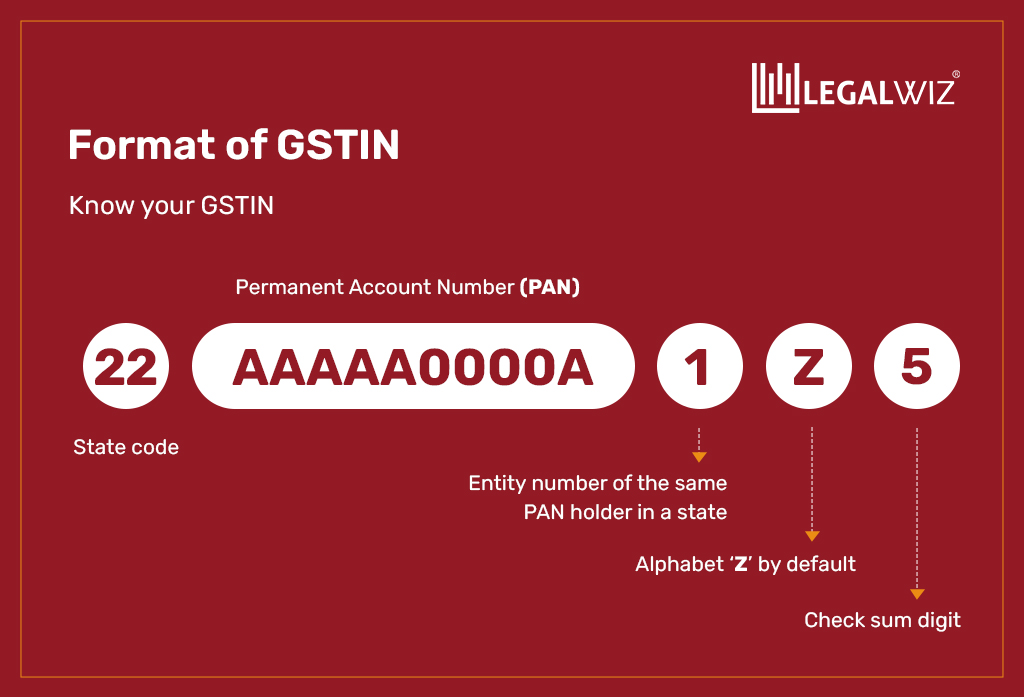 Importance of verifying GSTIN
In many situations, verifying GSTIN becomes very important. :
It's important to verify GSTIN before you file your GST returns.
You need to verify your GSTIN while filing GST challan.
It helps you know the authenticity of the dealers you're doing business with
It helps you ensure that you are generating accurate invoices
It helps you ensure that the input tax credit that you are claiming is accurate

Steps for GST verification online
You can do GST verification online easily by following these simple steps:
Step 1: Visit the GST portal and choose Search Taxpayer
Firstly, for GST verification online, you need to visit the official GST portal. There click on the 'Search Taxpayer' tab under the 'Services' menu and then on " Search by GSTIN/UIN".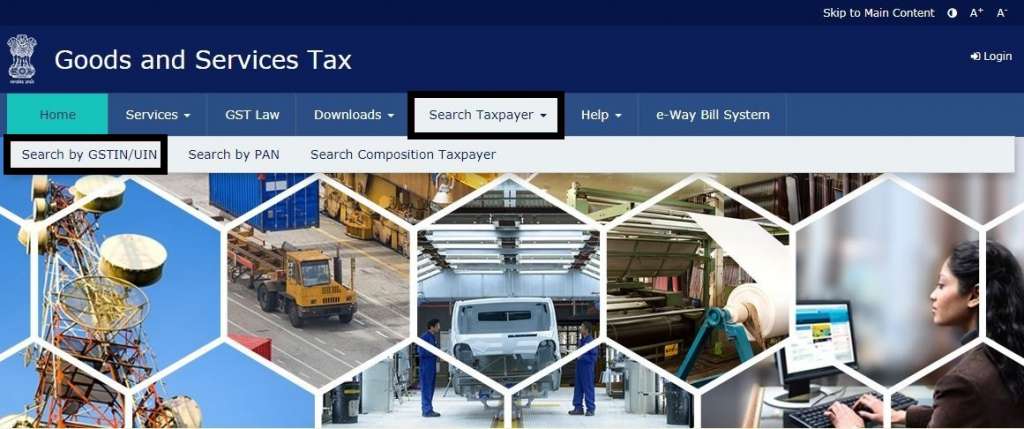 Step 2: Enter GSTIN
After that, in the search bars, enter the 15-digit GSTIN of the business you want to verify, and the Captcha. Then click on the 'Search' button.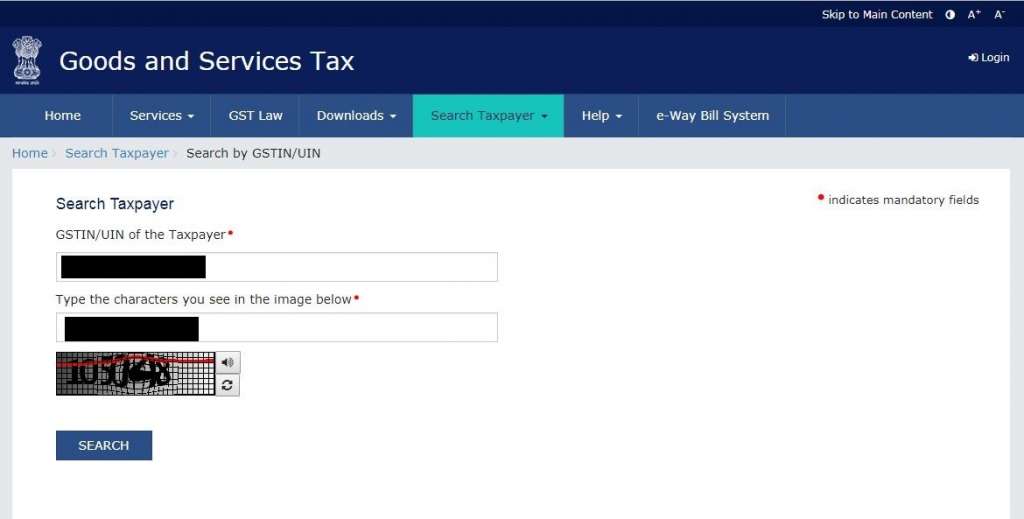 Step 3: Check details
Finally, once you have entered the GSTIN and clicked on the 'Search' button. The details of the business will appear on the screen. You can check the name, address, and date of registration of the business to ensure that the GSTIN is valid.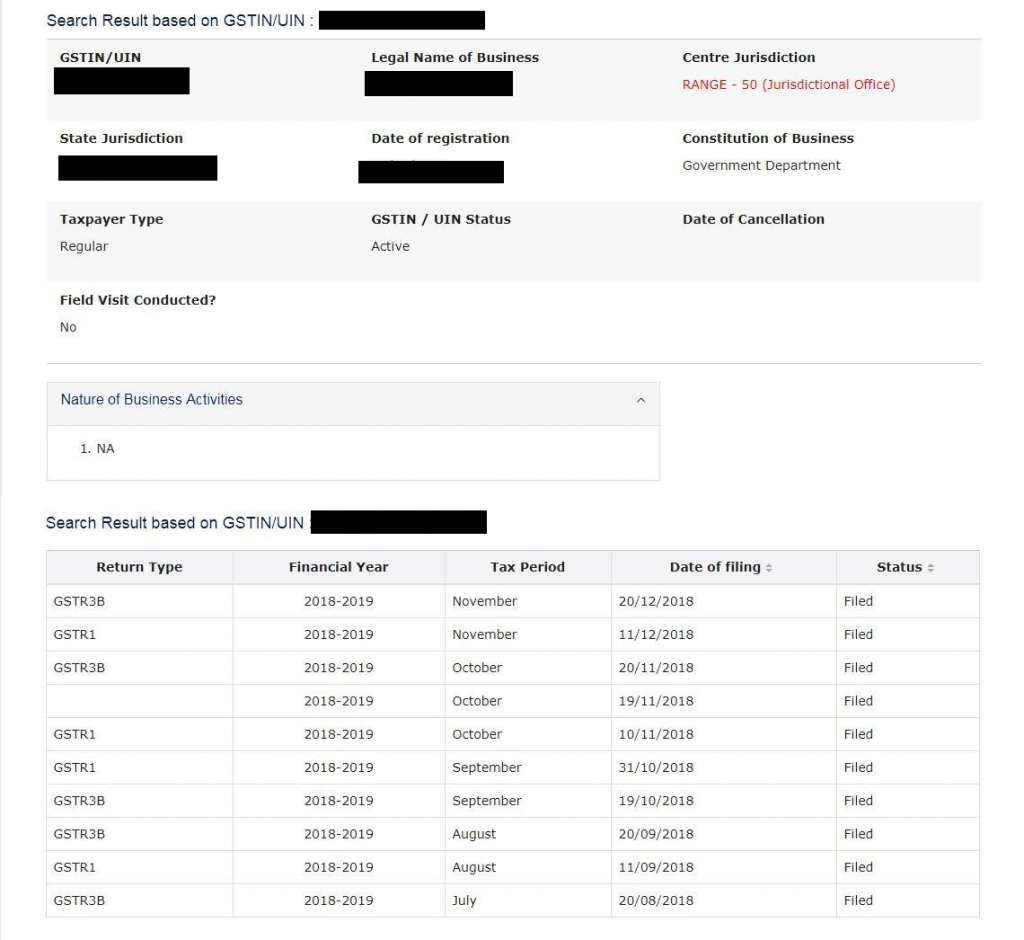 Conclusion
In conclusion, GST verification online of a business before entering into any transactions with them is an important step, It helps ensure compliance with the Goods and Services Tax laws in India. The process of verifying GSTIN online is simple. You can do it easily through the official GST portal. By following the above-mentioned steps, businesses can avoid any potential risks associated with fraudulent activities. If you don't have the GSTIN of a seller or vendor, you can find GSTIN by PAN number. One can ensure that they are dealing with legitimate and registered entities. We recommended that businesses perform the GST verification process online regularly, This will help entities maintain that they are compliant with GST regulations and avoid any potential legal implications.
Frequently Asked Questions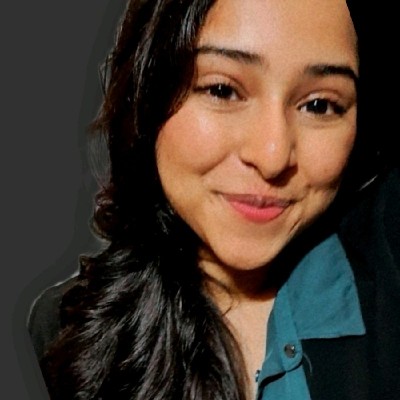 Monjima Ghosh
Monjima is a lawyer and a professional content writer at LegalWiz.in. She has a keen interest in Legal technology & Legal design, and believes that content makes the world go round.