How to create EPF login for members
EPF stands for Employees Provident Fund. It is a type of provident funds scheme that is applicable to most of the employees working in the organised structure in India. Employees Provident Fund is one of the most common types of provident funds in India. It is governed by the provisions of the Employees Provident Funds and Miscellaneous Provisions Act, 1952 (the "Act"). This Act governs and regulates all matters related to EPF in India. Besides, the Employees Provident Funds Organisation (EPFO) is the statutory body implemented under this Act, to govern and regulate the functioning and operations of the EPF scheme in India. All aspects related to PF can be resolved through the EPFO. Besides, the primary purpose of the EPFO is to In this article, we focus on the primary way you can access the EPFO portal. This means, we focus on understanding how to create EPF login. There are different steps for creating epf member login and how to create epf employer login. Both are equally significant. Let's dive into both!
What is EPF Portal Member Login?
It is a known fact that the pf contributions are made by both the employer and the employee. Hence, to the EPFO, having details of both is necessary. In this digitised world, the EPFO has introduced the EPF Portal Sewa that allows all EPF members to login, check details of PF, manage the PF accounts, UAN, and more. The steps to login for members and for establishments / employers are quite different. Hence, let us take a look at both, one at a time.
Also Read: What is PF and Types of Provident Fund
Steps to create EPF login for employees
The EPF's online "e-SEWA Portal" allows all members of the EPFO to manage their PF and related matters with ease. However, in order to access this EPFO Account, you need to create the EPF member login for employees, if you are an employee. Once you have this login details, you can access, manage, check and even apply for the PF withdrawal through your account. So, let's understand the steps to create EPFO login for employees of the e-SEWA Portal.
Step 1: Obtain your UAN
UAN stands for Universal Account Number. To create an employee login of the PF e-SEWA Portal, the employee will need his or her UAN number. This number is usually provided by the employer. If you do not have your UAN number, you can ask for it from your employer.
Step 2: Register on the EPF Member Portal
Once you have access to your UAN, you need to visit the EPF Portal by clicking here. On the page from the Services Tab, click on "For Employees"'. Then, choose the Member UAN/Online Services. This will lead you to the registration page.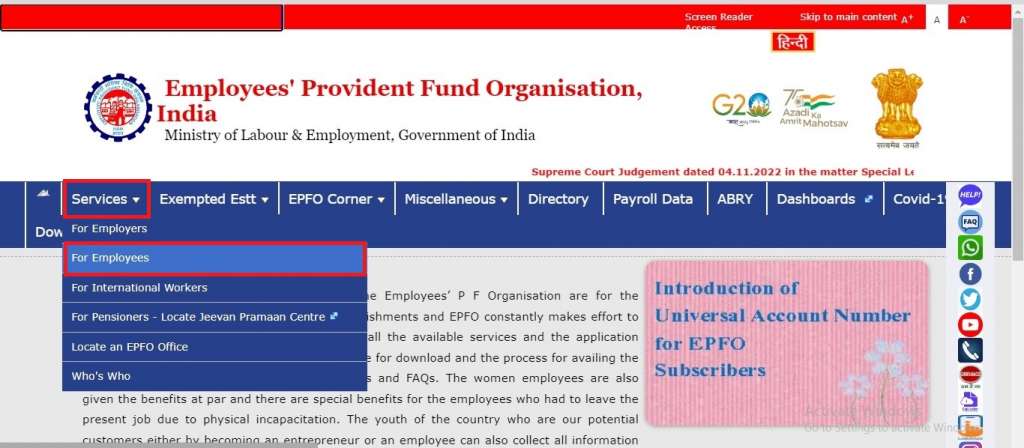 Step 3: Activate your UAN
Here, click on the "Activate UAN" link to enable the registration process. On the UAN Activation Page, provide your details such as, UAN number, Aadhaar Number, Date of Birth (DOB), Mobile Number, and the Captcha Code. Once you fill these, you need to click on "get authorization pin". Then, enter the OTP you receive on your registered mobile number, and create the password for your EPF login.

Step 4: Verify EPF Account
Once you successfully complete your EPF registration, the system will verify your details. After the verification is complete, you will receive your login details as an employee in the email or as a text message on your phone.
Step 5: Log In to PF for employees
Once you have your login credentials, you can easily log in to the EPF member portal and manage your PF account. You can even look at your passbook and check your savings through this. To login, you will need to visit the EPFO Member portal again. Then, click on "Employee Services", and select "Member e-SEWA". Lastly, enter your activated UAN, password, and captcha details to login.

Now, you have successfully created your EPFO member login as an employee. By using your login credentials, you can check your PF balance, download your passbook, complete your KYC process!
Steps to create EPF Employer Login
Step 1: Collect Information
To register yourself as an employer on the EPF employer portal and to create your account, you will need the following details:
Digital Signature Certificate (Class II and registered with the EPFO;
Establishment ID; and
Aadhaar Card.
Step 2: Visit the EPF Employer Portal
You can visit the EPFO employer portal by clicking here. Then, Services >> for Employers>> Online Registration of Establishment.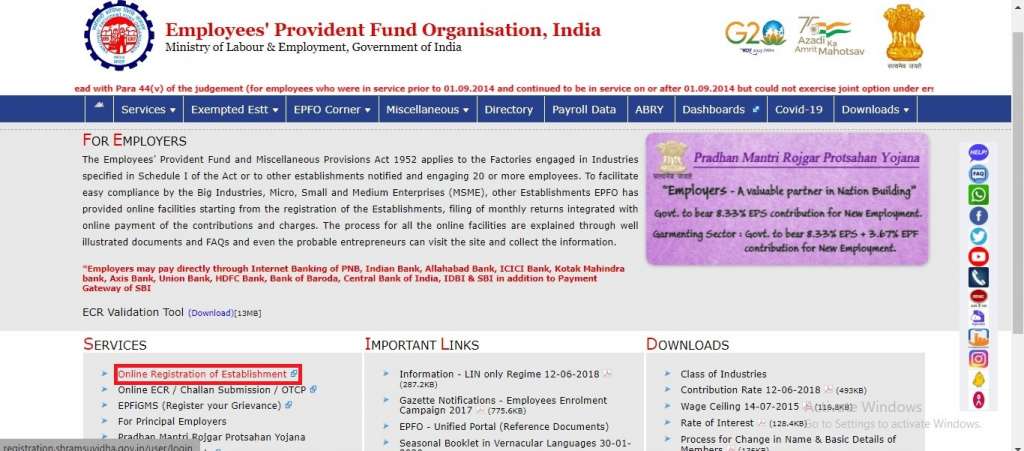 Step 3: EPFO Registration for Employer
Complete the EPFO registration for employers by following the steps of the registration process. Here, you will obtain the Temporary Reference Number (TRN). Then, you will have to verify these details by entering the TRN and other details. Once you enter the details, the authorities will verify and issue the Permanent Reference Number (PRN).
Step 4: Login to EPF Employer Account
Now that you have your login credentials for the EPF Employer login, you can go back to the employer portal by clicking here. Select "Employer Sign In" and then enter your PRN, PAN, Password and the captcha. Now you can manage your PF account as an employer!
Conclusion
To conclude, once you understand the benefits of the EPFO scheme, you can easily understand the significance of creating your PF account and start contributions to save for your future. This step by step guide on creating employer and employee EPF login also includes the process of epf registration. To get the PF registration from the comfort of your home, you can contact us!
Frequently Asked Questions
What is the full form of EPFO?

EPFO stands for Employees Provident Fund Organisation.
What is EPFO?

The EPFO is a statutory body that governs the Employees' Provident Fund scheme in India.
How to login EPF Account?

To login, you need to visit the EPF portal by clicking here. Then, select whether you are an employer or employee from the "services" tab. Choose the applicable option, enter your login credentials and access your PF Account.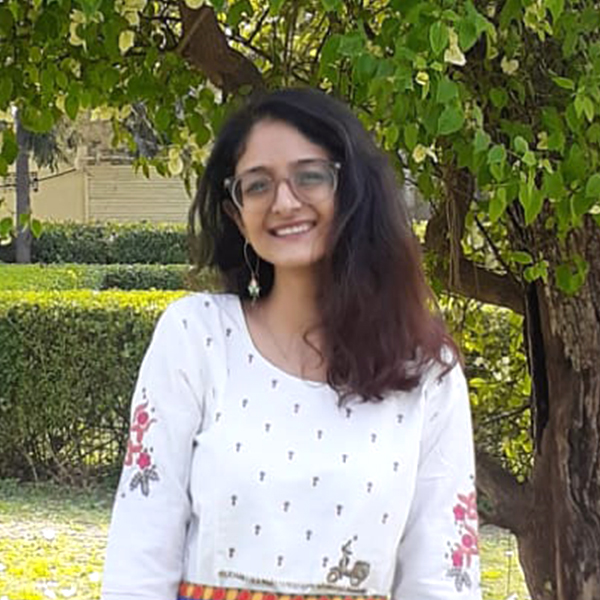 Diksha Shastri
As a writer, Diksha aims to make complex legal subjects easier to comprehend for all. As a Lawyer, she assists startups with their legal and IPR drafting requirements. To understand and further spread awareness about the startup ecosystem is her motto.