MOA- Understanding the Liability Clause
Introduction
The liability clause is one of the mandatory clauses in an MOA. It specifies the kind of Liability members of the company will have in case the company faces losses and has to wind up.
Overview of the MOA
The memorandum of association, or MOA, is a public document that companies are legally required to have. This document's primary purpose is to specify the company's objectives, the area in which they will operate, its powers and rights, etc.
This document also serves another important purpose: It makes the details of a company available to the public. This includes details such as the company's name, where it is located, what kind of Liability it has, etc. This document is vital for people who are considering investing in the company or collaborating with it; it lets the different stakeholders know all the necessary and relevant details of it to make a well-thought-out decision.
Primary Clauses
There are certain clauses that every MOA mandatorily needs to have:
Name Clause
Situation Clause
Objects Clause
Liability Clause
Capital Clause
Subscription Clause
The Liability Clause
As a mandatory clause in every MOA, the liability clause serves an extremely essential purpose. It illustrates the kind of liabilities one may have if they become a member of a company. Here are some essential functions of the Liability clause:
Limited by Shares: The first type is Liability limited by shares. In the case of a company whose Liability is limited by shares, the Liability of the members in case the company faces losses and has to be wound up is limited by the number of shares that have been purchased and unpaid by shareholders.

Limited by Guarantee: The second kind is Liability limited by Guarantee. In this case, every member beforehand guarantees a certain amount that they will pay in case the company winds up.

Unlimited Liability: The third and last kind is Unlimited Liability. In the case of an unlimited company, every member of the company is liable to pay for an unlimited amount if the company faces any losses and has to be wound up. Their Liability can be for an amount as large as can be and extends to members' personal property as well.
Which type of Liability should a company go for?
Generally speaking, limited liability companies are preferred over unlimited liability companies due to the fact that the Liability in the case of limited companies is restricted to a certain amount. A limited by shares company and a limited by guarantee company both limit the Liability of its members but are actually vastly different when it comes to application and utility:
A company that is limited by shares is a company that has been set up with share capital. What this means is that in this type of company, the share capital has to be divided into shares, and shareholders have to be appointed. There needs to be a minimum of one shareholder. Every shareholder gets to have a certain amount of control and say in the company. This type of company is the best for profit-making/commercial businesses as it lets one run a company by themselves or with others while keeping the profit and reducing their Liability.

A company that is limited by Guarantee is one that is created without any share capital. This type of company is usually a non-profit organisation such as an NGO, which does not keep any profits to itself. In the case of these companies, there is no share capital that can be given to people. Hence people willingly become guarantors for the company; generally, the owners become the guarantors who willingly take up a certain amount of Liability for the company.
Deciding which type of Liability should be chosen by your company is fully dependent on the structure of your company. If it's a commercial business, then limited by shares is the one to go for, whereas if you're setting up a charity, then limited by Guarantee will be the preferred choice.
The liability clause of a company can be altered, but only if it's a private company. In the case of a public company wanting to alter its liability clause, it has to first convert into a private company.
To get help regarding drafting your MOA or any other related questions, hop onto LegalWiz.in Our legal experts will guide you through any and all aspects of business registration, be it a new business or old! Reach out to us to get an answer to all your queries!
FAQ
Does every MOA have to have a liability clause?
The liability clause is a primary clause that every MOA has to have. The format of every MOA depends on the type of company; based on that, different formats have been mentioned in the Companies Act 2013 that have to be followed. Every format has a liability clause.
Is a limited by shares company and limited by guarantee company the same?
No, while limited by shares and limited by guarantee companies both limit the Liability of their members, the limit of the Liability is decided based on different criteria. In the case of a company limited by shares, the Liability of the members is restricted based on the shares they've purchased, whereas in a limited by guarantee company, the amount for which the members will be liable is pre-decided and guaranteed by the members themselves.
What is the primary purpose of a liability clause?
The primary purpose of a liability clause is to let members and potential members know of the kind of liability they shall have in the event of the company failing.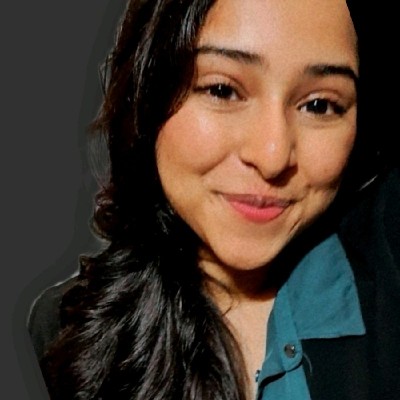 Monjima Ghosh
Monjima is a lawyer and a professional content writer at LegalWiz.in. She has a keen interest in Legal technology & Legal design, and believes that content makes the world go round.