GSTN opens Core Field Amendment to amend Registration Detail
The Registrations under GST are open since applicability of GST. Till now, the taxpayers under GST were unable to make changes in the details registered with the GST Departments due to lack of information on the earlier stage. To rectify the same, all Taxpayers were waiting for opening the window of amendment under GST to edit or make some changes in vital information or mistakes made while filing the application.
Government has unlocked the option of amendments in core field information of application. The taxpayers are now able to make changes or amend their GST registration details on the portal of GST Department.
Know here how to apply for Amendment of Core Fields
Step to step guidance for Amendment in the Registration Application of a Normal Taxpayer:
Login to the portal:

First step to change the core details is to login to the GST portal with valid login credentials generated after GST Registration.
Go to User Services:

After successful login into portal, go to 'Services" option provided on the Menu Bar. Among the various sub-options, you need to move mouse cursor to "Registration" option and then click on the amendment of registration of core fields.
Make changes:

Now is the step to provide details of the changes required in application made. You may make appropriate changes in details such as addition of additional Place of Business, change in details of Partners/Director, etc.
Submission of Documents:

The application for changes will require submission of requisite documents with Government. The required list of documents should be as per the details of the changes made in the application.
Submit and wait for approval:

Now, all you need to do is to submit the application and wait for the approval from Department. The approval under Core Fields are not Automated, hence the changes applied will be reviewed and verified by the GST officials along with the documents provided.
Application approved or rejected:

After due verification, when the application made is approved by the GST Departments, the details will be updated accordingly in the system and the registration details will stand amended.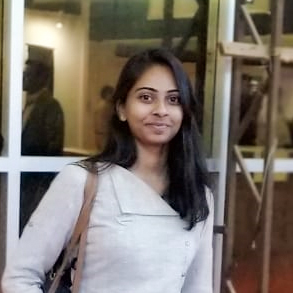 CS Prachi Prajapati
Company Secretary with a forte in content writing! Started as a trainee, she is now leading as a Content Writer and a Product Developer on technical hand of LegalWiz.in. The author finds her prospect to carve out a valuable position in Legal and Secretarial field.