How to start your car rental business in India?
India is advancing in fantastic strides with the advent of science and technology, and as a result, people's living standards have increased. Gone are the days when people used to ride to work in packed buses and one had to look for a car or rickshaw to go to the local market in the summer sun. Although the number of people owning their cars is continually growing, there is a decline in these public transport modes, such as buses and cars as many individuals prefer car rental for a comfortable and safe journey.
People want to fly in comfort and luxury, whether in ultra-modern metro cities or small towns. You just have to book a cab online with a smart phone and you are comfortably seated in a luxurious AC car within minutes, cocooned from the traffic and heat of the outside world.ge
Scope of Car rental business in India
In India, these online cab companies are rising. From the middle class to the super-wealthy, these car rental companies and the cab appeal to everyone. Apart from the very famous cabs of Uber and Ola, luxury car rental companies sell little to take the super-rich from Audis and Limos.
First of all, you need to analyze the business model as car rental companies are in a transformative stage, evolving with time. If you want to start your car rental company in India or elsewhere, there are essentially two business models for car rental: daily rental or contract rental. Customers can rent your car for a defined number of hours in a regular contract. Your main customers will be passengers, business executives and those who have vehicle breakdowns in this form of car hire business. In the second group, clients can hire your car or truck for a defined number of days. Your target clients may include corporations, people celebrating weddings, anniversaries, and other essential functions in this case. Your business models and your target clients will decide the types of cars or vehicles you purchase.
And what is a car rental agency exactly? A car rental agency is a business that leases cars for a few hours to a few weeks, for short periods. They have many branches from which customers can pick up and drop their rented cars after use and complemented by online platforms that allow online bookings with pre-payment facilities. For a temporary period, car rental companies serve people with cars. The need may occur for different reasons, such as visitors in a city or when the personal cars are damaged sitting at the garage, or when we do not own a car such as a car.
Starting an Indian car rental business
Car rental is a competitive industry in India today. Still, if you can learn what steps to take to maximize your chances of success before developing an official website as the same can be very lucrative and profitable.
Step 1: Do a detailed analysis and carefully consider the different possibilities available
Good analysis, correct planning and forward-thinking will help you mitigate the risks significantly. You need to research what materials you're going to need, what permits and licenses you're going to need, the industry dynamics you're going to be focused on, and the competitors' challenges in this business. You must do extensive research on all the car rental companies available and strive to learn from their mistakes.
Step 2- Select the business model of your car rental
You will need to select the type of rental operation you will operate after a thorough analysis. There are two primary forms available: contract hire, where clients rent cars for a fixed term, and Regular Hire, where clients rent cars for shorter periods. Here, you will also be allowed to choose the place of your business operation. You will have to decide whether you will affiliate or stay independent with big brands such as Ola and Uber and whether you will go online and operate via the website and mobile app or both.
Step 3- Build your company
The next significant move is to start building up your company. You'll be expected to amass your taxi fleet. Whether to buy all your cars or to lease cars for some time, in the beginning, would be the most critical question. It will be your next job to provide the cars with good maintenance and find professional drivers.
Day-to-day operations management is also very relevant. Earlier, keeping diaries and logbooks was prevalent, but while this strategy can work in the immediate short term, a manual method's drawbacks will make the company inefficient. Advanced management system and a functional website are essential for success to compete in the 21st century.
Step 4- Register your company for car rental
The company needs to be licensed in India as a legal entity. This can be accomplished by filing it as a sole proprietorship business or a limited liability partnership, or a private limited company. This move also involves the following: applying a trademark for your brand, the establishment of legal agreements between aggregators requesting proper tax registration, such as GST registration on Car Rental Business Providers.
Step 5: Register with the Tax Administration
You must register your company at the state and federal levels with the relevant tax authorities. There are certain taxes that your company can pay as an individual. Often, you need to subtract tax from their income, which you are supposed to remit to the state tax authority if you employ workers working for you. Doing otherwise would be seen as avoidance of taxes. This has its legal consequences, of course.
Looking to start your car rental business?
Let LegalWiz.in experts get you started with a Private Limited Company registration.
Step 6: Open a business account
You need to have a bank account for your company. Even if you have a personal bank account, you will need to open a separate company account where all the supermarket profits can be lodged. You can also make all of the company's business expenditures. This renders you more responsible. At the same time, when required, it will be easier for you all to source loans from the bank. Also, getting a bank account makes it easy to plan the supermarket's financial statements for your accountant.
Step 7: Insurance application
Finally, the most crucial move in starting a car rental company is to apply and get insurance.
It is very dangerous to operate a vehicle rental company without sufficient and proper insurance. In case of an accident, your liability can not only dismantle your company, but it can also cause you to sell your other assets. Insurance may tend to be extra costs, but full insurance is still recommended on all vehicles. In addition to your own insurance premium for leasing your vehicle, you can also sell your insurance to your customers. In other terms, you can opt to provide car rental including or without insurance. Major common coach rental insurance included colliding damage waiver, extra liability insurance, personal injury insurance and coverage of personal belongings.
A few of the necessary insurance policies to consider when creating one's own rental company are:
Responsibility insurance
Coverage of personal effects
Personal accident insurance
Employee benefits
Harm Collision Waiver
Industrial auto-responsibility
Specific Accountability
SWOT Analysis of Car Rental Business
| | |
| --- | --- |
| Strengths Top Quality CarsReliable and registered driversSolid financial backupRepeat trips.In-depth geography knowledge Robust customer care | Weaknesses Wear and tear of CarsMassive overheadsShortage of dedicated staffCustomers drop-off after one ride. |
| Opportunities Cars are getting expensive to own. Car rentals a trend amongst the millennials.Establishment of new airport | Threats New businessesTough competitionEasily available substitutesExpensive insurance chargesHigh trafficBad roads |
Pro Tips
Mark Your Online Presence: You can easily promote your car rental company with the advent of digital marketing strategies by developing an official website to position your online presence. Online marketing is the most robust platform ever to capture more interest from your targeted audience.
Establish Your Business Association – To extend your taxi services by building your business relationship with small-scale fleet companies. You can connect up with companies and hotels that have preferred services for online taxi booking on the flip side. Sure, it's going to be your best chance to make a future profit.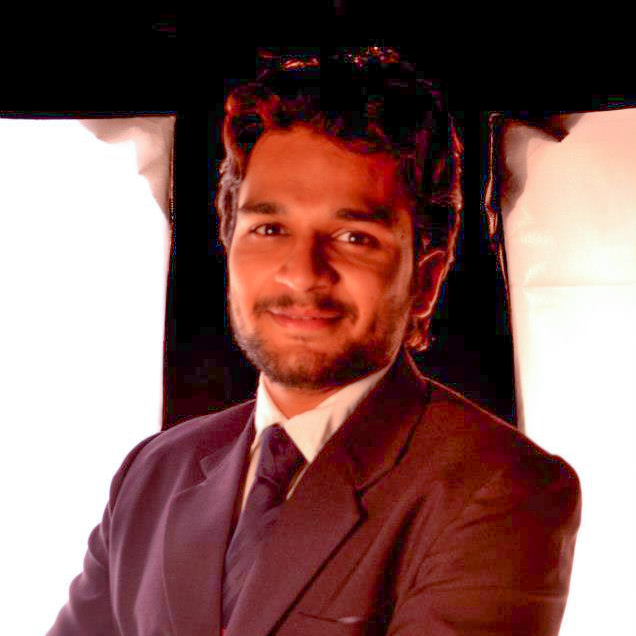 Karan Dave
Karan Dave is a seasoned writer associated as a content expert with Legalwiz.in. He has blended his interests in business solutions and starup economy with the writing capabilities to provide resourceful information for varied audiences.