Private Limited Company Registration in Chennai
Chennai, also known as Madras and located in the state of Tamil Nadu, is one of India's most rapidly developing cities. It houses a major Tamil Film industry and accommodates over one-third of all automobile production within the country. The other major industries are software services, health care, and hardware manufacturing. Company Registration in Chennai enables entrepreneurs to start a business right in the middle of the biggest cultural, economic, and educational center of South India. While guidelines related to private limited company registration are mentioned in the Companies Act,2013, they are regulated and overseen by the Ministry of Corporate Affairs (MCA) online. A business owner can go for a Private Limited Company (Pvt Ltd), Limited Liability Partnership (LLP), or Sole Proprietorship depending upon the suitable structure and future business plan. Let's take a look at all the benefits, conditions, processes, documents, and fees for company registration in Chennai.
Benefits of company registration in Chennai
The benefits to be considered while incorporating a new private limited company in Chennai are as follows:
Limited Liability of owners of a company
Separate legal entity
Geometric growth and expansion opportunities
Ease in borrowing funds from financial institutions like banks, NBFCs
Lower tax rate burden
Clear bifurcation of roles of directors and shareholders
More visibility of company operations to all related parties
Conditions for company registration
Company registration in Chennai is completely online and paperless. The following are the conditions for company registration:
A minimum of 2 shareholders are a must. (Pro Tip: Anyone can become a shareholder in a private limited company i.e, individuals, other companies, or other LLPs. However, only individuals can become directors of the company.)

The proposed company must have a minimum of 2 directors. And at least one director must be a permanent resident of India.
A unique company name is required.
The authorized capital of INR.1 Lakh is a must. There is no limit on a minimum paid-up share capital.
A registered office address in Chennai is a must.
Process for company registration in Chennai
The average time taken to register a new company in Chennai is 8-12 working days. However, it might take longer since it is subject to approval by the MCA online. Following are the 3 simple step process to register a company in Chennai:
1. Firstly, apply for the Digital Signature Certificate (DSC) of all Directors and shareholders,
2. After that, apply for Name Reservation of the proposed company in RUN (SPICe+ Part A form),
3. Finally, , drafting and filling of web forms i.e, SPICe+ Part B, Agile Pro, SPICe+AOA(Article of Association), SPICe+MOA (Memorandum of Association), and payment of government fees. (Pro Tip: The government fees are paid online through the MCA portal against challan generated. The challan is valid for 7 days from the date of uploading the web forms.)
All the document proofs should be recent and not older than 2 months. Below is the list of documents necessary to register a new company in Chennai:
In the case of a director/shareholder who is an Indian National:
Self-Attested copies of PAN and Aadhar of all the directors and shareholders
Passport size photograph
Self-Attested Proof of Identity i.e, Voter ID/Passport/Driving License
Self-Attested Address Proof i.e, Mobile Bill/Telephone Bill/Electricity Bill/Latest Bank Account Statement.
In the case of a director/shareholder who is a Foreign National:
Notarized and apostilled documents are required in the case of a foreign director/shareholder:
Passport size photograph
Proof of nationality i.e, a copy of a passport
Proof of Address i.e, Driving License/Bank Statement/utility bill
Documents for Registered Office
Business address proof i.e, Electricity Bill/Telephone Bill/Water Bill/Gas Bill
Copy of Rent Agreement in case of rented property
No objection Certificate (NOC) from the owner of the property
Government Fees
There are 2 types of government fees when registering a new company in Chennai. One is stamp duty which is based on authorized capital and the state of company registration. And another one is MCA form filing fees which are as per slab based on authorized share capital. Government fees start from INR. 520 for a company with a minimum authorized share capital of INR. 1,00,000 in Chennai. In case someone wants to apply for a particular name for a proposed company, fees of INR. 1,000 is applicable for each RUN form filing.
Post-registration Compliances
The following are some of the important tasks to keep in mind after company registration in Chennai:
Bank Account opening in the name of the company within 30 days to deposit the paid-up capital amount collected from shareholders,
Issue and allotment of shares to the shareholders,
Take necessary registration from the state government i.e, Professional Tax Registration, Udyam/MSME registration.
Appointment of the first statutory auditor of a company and filing of form INC-20A
Accounting and Bookkeeping of all the transactions done in the first financial year of a company and compliance form filing with MCA.
Apply for GST Registration if applicable,
Apply for Startup India Registration/DPIIT Registration to take advantage available to startups in India.
Frequently Asked Questions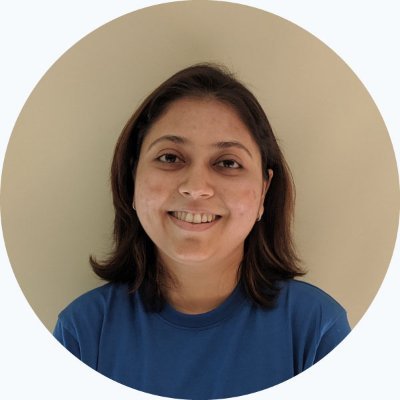 Hiral Vakil
She is a Chartered Accountant by profession with 5+ years of experience in the fintech startup ecosystem. She enjoys writing content and sharing her knowledge on topics related to accounting, taxation, and corporate finance.