LLP Registration in Kerala
Introduction
Kerala is a southern Indian state famous for its high literacy rate and natural beauty. it is popularly known as 'God's own Country'. The state has many schemes in place for entrepreneurs, making starting and holding a business in Kerala extremely beneficial. If you are thinking of starting a new venture in Kerala, then LLP registration is the way to go. let's go through this article to understand why forming an LLP in Kerala is a great decision.
Advantages of starting a business in Kerala
There are many reasons that make starting a business in Kerala a worthwhile proposition, but above them all is the fact that Kerala's 'Kerala start-up mission' or KSUM initiative provides a lot of benefits to new businesses starting in the state. This includes fiscal incentives such as lower loan rates, subsidies on water and electricity bills etc. This added to the fact that the state enjoys high connectivity with the rest of India makes it a great place to start a new business.
Types of Business You Should Start in Kerala
Here are a few of our suggestions for industries in which you should start a business in Kerala:
Tea and coffee business
Ayurvedic products-related business
Textile business
Spice related business
Tourism related business
Chocolate related business
Any kind of eCommerce business
Coconut oil-related businesses
Organic skin care business
Benefits of LLP registration in Kerala
When you're considering starting a new business, generally the main considerations are the capital requirement and the risks involved. An LLP is the perfect business structure to go for while starting a new business as it allows you to enjoy limited liability, which means that there are very low risks for the business owners, and at the same time has no minimum capital contribution required. Additionally, LLPs also have very few annual compliance requirements, a lower registration cost, and can be converted to other business structures like companies if and when needed. The fact that LLPs can be easily registered online is also a great plus!
What documents are needed for new LLP Registration in Kerala?
For incorporating a new limited liability partnership, you have to provide the following document with the relevant forms.
Partner-related documents:
Copies of the to-be partners' PAN Cards
Identity proof of copies of the to-be partners (Aadhar Card, Passport, Driving License, etc)
Copies of the to-be partners' Address Proof (Electricity bill, water bill or any other utility bill)
Registered office-related documents:
Proof of address for the Registered Office (Utility Bills)
NOC (No Object Certificate) from the owner of the property if the registered office is on rent
A copy of the Rental Agreement if the registered office is on rent
DSC (Digital Signature Certificate) of at least two partners
Online LLP registration procedure in Kerala
The first step of LLP registration procedure in Kerala is to apply for DIN or DPIN. At Least two partners need to apply for DIN. This is because you need a minimum of two directors for LLP registration.
The second step is to apply for DSC. Once again at least two Partners need to apply for this for LLP registration.
After this, you have to apply for a name reservation for an LLP. You can do this by using the RUN service which is available on the MCA (Ministry of Corporate Affairs) website.
After all of that, you can apply for online LLP registration in Kerala via FiLLiP form which is also available on the MCA website.
Finally, you need to draft and submit your Limited Liability Partnership agreement within 30 days of incorporation.
LLP Registration fees in Kerala
The LLP registration fees in Kerala include the costs of many things such as acquiring a DSC, DIN, etc. We have several LLP registration packages for you to choose from:
Business Package Starting from INR 8,699
All expenses & Government fee
2 Class III Digital Signatures (DSC )
Name Application under RUN LLP
Certificate of Incorporation
PAN Number & TAN Number
LLP Identification Number
2 Director Identification Numbers (DIN)
DSC & DIN for additional partners at extra cost
LLP Deed Drafting along with franking
Executive Package Starting from INR 10,999
All inclusions of the Business Package
One additional Name Application under RUN LLP
GST Registration Application
MSME Registration
Draft of Bank Account Opening Resolution
Draft of Employment contract & NDA
Draft of Employment & Appointment Letter
Draft of Website Policy
Draft of Disclaimer Policy
Premium Package Starting from INR 29,999
All Inclusions from the Executive Package
All expenses and Government fee
DSC & DIN additional partners at extra cost
Accounting up to 250 entries in the entire FY
Annual Compliance filing with MCA for a year
All ITR filing for the first year
GST return (up to 100 invoices per month) for 12 months
DIR-3 KYC for 2 DIN holders
Some Final important points for LLP registration
Online LLP registration in Kerala requires a minimum of 2 partners for incorporation
At least one of the Partners needs to be Indian and residing in India.
Online LLP registration process takes only about 15-18 days via LegalWiz.in's service (depending on MCA approval).
Limited Liability Partnerships have no minimum capital requirement. However, every partner must contribute something to the LLP, be it monetary or non-monetary.
Partners also have to apply for DIN (Director identification number) or DPIN (designated partnership identification number)
Frequently Asked Questions
What is an LLP Agreement?

An LLP agreement is essentially a contract between all the partners of the company that details the roles each partner will take all what kind of remuneration each partner will be eligible for, the name of the LLP  etc. In the case of an LLP, if there are any changes to be made in the LLP, such as altering the kind of business activities the LLP will indulge in, those changes first need to be made in the LLP agreement.
Who cannot become a partner in an LLP?

Any individual or organization who has been declared mentally unsound by an Indian court, is insolvent, or has a case pending in the court regarding his insolvency, is not eligible to become a partner in an LLP. other than that, every individual or organization, including foreign nationals and foreign organisations can become an LLP partner.
When should you go for an LLP over Company?

You should go for the LLP business structure if you want to start a small-size business or medium-sized business. Additionally, LLPs are perfect if you want to start a business with very low investment requirements.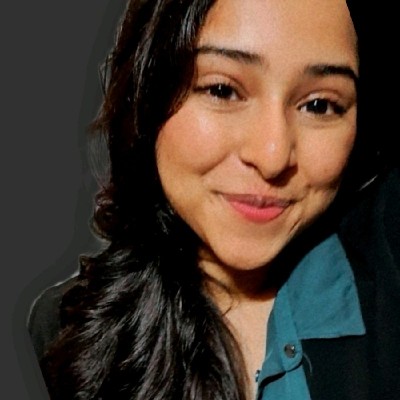 Monjima Ghosh
Monjima is a lawyer and a professional content writer at LegalWiz.in. She has a keen interest in Legal technology & Legal design, and believes that content makes the world go round.