Is LLP registration possible after policy changes in Jan, 18?
Amendment in procedures for company registration and its registration is cogent step to stimulate the small business and start-ups. Few procedures are merged to make theprocess eASIER. The changes in procedure have left their impact on the process for formation of LLP in India.
In latest amendment, government has integrated the application of DIN allotment to individual with application to register the Private Limited Company and the existing form DIR – 3 is suspended till March, 2018, resulting to which individuals are unable to make application independently without disclosing its relation with any proposed or existing company, in which he will be appointed.
Director Identification Number is primary requirement to register a LLP in India as the Designated Partners to be appointed in LLP shall mention the DIN allotted to make initial application of name approval or for LLP Registration.
What is the position now?
Due to deferment of the DIN application, the promoters of the Limited Liability Partnership are unable to make application for allotment of DIN, which further stops from applications relating to LLP Registration.Till March, 2018 or any further notification in this regards, the incorporation of the LLP cannot be processed. Promoters not having the Director Identification Number shall wait till re-deployment of the DIR – 3 e-Forms.
Should I stop my Business till then?
Period of two months from February to March not a negligible period during which one can stop the business due to policy changes that stops from incorporating the business. Non-commencement of Business operation may result in facing the deficit by the promoters. If the business model or business plan can allow you to delay the business commencement till such a period ending with March, 2018, then steps can be taken to procure the properties and pre-commencement steps till then.
In case, the business demands commencement of operations on earliest, the promoters can opt for other organisation structure like Private Limited Company or Partnership Firm and further convert into LLP. However, this option of conversion will require compliance of various provisions and will include huge cost of conversion. In substitution to this option, the promoters can also commence business under sole proprietorship firm with an agreement to transfer the same business to LLP after its incorporation.
What if I have DIN?
The doors are open for the promoters having Director Identification Number to incorporate the business under this form of organisation. But this will not suffice the requirement unless you find another partner having Director Identification Number. Incorporation of LLP requires only 2 individual having DIN, hence if the promoters are already having DIN, they can proceed with the name application and incorporation application. The other partners not having DIN can be appointed as Partners, who can afterwards be appointed as Designated Partners by change of designations post procurement of Director Identification Number.
The stakeholders also raise query that whether an application can be made for DPIN or not. DPIN is abbreviation Designated Partner Identification Number, which is similar to DIN. DPIN was used to be allotted to individual willing to be appointed as designated partner in the Limited Liability Partnership. However, the allotment procedure of DPIN was removed and DIN was made applicable in substitution of said process. Hence, at present there in no process or system to make application of allotment DPIN.
Process:
The procedure to register LLP in India is not amended and therefore the application is to be made through filing of e-Forms at MCA portal. Since the Director Identification Number (DIN) is already procured by the Partners, next step shall be making an application for reservation of name by applying maximum 6 names with their significance for name.
On name reservation, an application to incorporate the LLP should be made by accompanying the Documents Required for Limited Liability Partnership (LLP) Formation within 90 days from the date of approval of the name.
Post formation of LLP in India, the LLP Agreement is to be filed with Ministry within 30 days of date of incorporation.
Conclusion:
Where Government is increasingly working on the ease of business and its commencement, this is hurdle for the promoters who wish to commence the business as Limited Liability Partnership considering the benefits offered by it. In or out, only two options are there with entrepreneurs, either to wait till re-deployment or to register as new organisation type and commence business. On choosing other type of organisation structure, proper care should be taken that what will be the consequences post establishment of said business. Further, the different organisational structure may also affect the taxation and business planning due to different characteristics and features.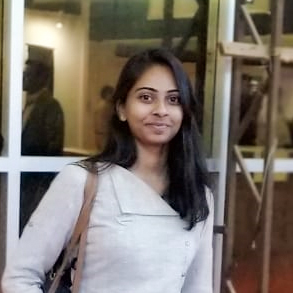 CS Prachi Prajapati
Company Secretary with a forte in content writing! Started as a trainee, she is now leading as a Content Writer and a Product Developer on technical hand of LegalWiz.in. The author finds her prospect to carve out a valuable position in Legal and Secretarial field.