India's Parsi Icons and their immense Contributions in nation building
India's Parsi community is amongst the most successful minority and migrant groups globally. Accounting for just 0.0005% of India's population, they have played a major formative role in India's economy, pioneering trade and Industry.
Fleeing Iran in the 10th century to settle in India, their contributions have been immense in business, philanthropy and for the upliftment of society. The parsi commnity's contributions have been immense – and not only in business. They have contributed immensely and continue to, across healthcare & hospitals, arts, social infrastructure, educational institutions, libraries & public spaces, social development and rural development programs. Let's take a brief look at 5 prominent Parsi icons and their contributions:
Homie Jehangir Bhabha
Born to a wealthy and prominent industrial Parsi family, Homi Bhabha was an Indian nuclear physicist and is known as the 'Father of the Indian nuclear programme'. He was the founding director of Bhabha Atomic Research Centre (BARC) and the Tata Institute of Fundamental Research (TIFR). He was felicitated with the Padma Bhushan by the Government of India in 1954.
Field Marshal Sam Maneckshaw
Field Marshal Sam Hormusji Framji Jamshedji Manekshaw, MC, widely known as Sam Manekshaw and Sam Bahadur, was the Chief of the Army Staff of the Indian Army during the Indo-Pakistani War of 1971, and the first Indian Army officer to be promoted to the rank of field marshal. Awarded the Padma Vibhushan and Padma Bhushan.
Ratan Naval Tata
Renowned Indian industrialist, investor, philanthropist and former chairman of Tata Sons, Ratan Tata is a member of the prominent Tata family. He has also been ranked as India's most powerful CEOs. He is the recipient of India's distinguished civilian awards – Padma Vibhushan (2008) and Padma Bhushan (2000). Keen advocate of entrepreneurship, education, women empowerment and rural development.
Ardeshir Godrej
Founder of the Godrej Group of companies in 1897 which owns interests in everything from consumer goods to chemicals. Philanthropists who steered the philosophy of "business with principles & giving back to society" – the Godrej group has been involved in immense social development work, literacy, besides supporting SHGs, afforestation and development works.
Dr. Cyrus Poonawalla
Industrialist, pharmacologist and the founder of the Serum Institute of India. Awarded the Padmashri, he helms the Serum institute which is the largest vaccine producer in the world. A pioneer who has played a stellar role in the Pandemic, supporting vaccination drives.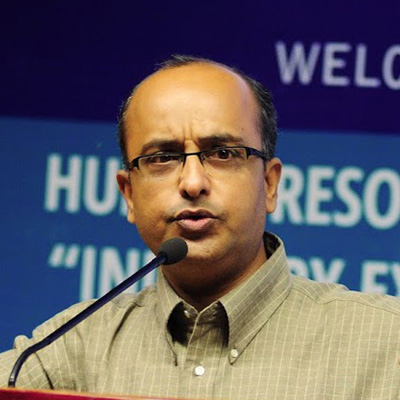 Swapan Dholakia
Swapan Dholakia is a senior professional heading the Communications and Outreach at Legalwiz.in. His current interest areas are trade diplomacy,building synergies, and leveraging Communications to impact society & audiences at large.