Private limited company: Busting the myths
Overview
For an entrepreneur building a new business is exciting and overwhelming at the same time. Variety of factors are considered so that the risks and pit falls involved can be eliminated. It has been observed that most new businesses and start-ups opt for partnership and not private limited company thinking it's easier to manage with less compliances. This article will throw some light on these myths about Private Limited Company Registration in India and help you make an informed choice.
ABC OF PRIVATE LIMITED COMPANY
What is a private limited company?
It is a business structure that is a legally recognized entity. The registration and operations of the companies are governed by Indian Companies Act, 2013 and Ministry of Corporate Affairs (MCA) is appointed as the regulatory body. The special feature about Pvt. Ltd. Co. is that because it is recognized as a separate legal entity it protects its owners from personal liabilities for corporate debts and obligations to a large extent. It gives the shareholders right to raise equity funds and have a limited liability.
Myths and Dilemmas
1. MYTH: Private Limited Incorporation is Expensive and Time Consuming!
FACT: It is a very common misconception to believe that incorporation of private limited company is an extremely expensive affair. It used to be expensive earlier, but now through online registration services it can be done at much affordable prices. And it would prove to be a great investment in the long run with the benefits it has to offer as compared to other business structures. Companies like Legalwiz.in could help with Pvt Ltd Company Registration making the process easy , affordable and hassle free for the customers.
2. MYTH: Higher Tax Liability Than Other Structures!
FACT: Every registered company or a partnership needs to pay tax. . The private Companies are only taxed on their profits. This gives Private companies Tax Advantages over sole proprietorship and partnership registration. Companies are often taxed at a lower rate, and have many corporate tax benefits as compared to other forms of business organization.
3. MYTH: Proprietorship and Partnership do not need an Audit!
FACT: The audit requirement for any business structure is decided on the annual sales turnover. If the sales turnover exceeds Rs. 1 Crore in the Financial Year then audit is required, if it doesn't exceed the mentioned amount then you are exempt from Audit. A proprietor with a specific profession would be required to maintain the book of account if gross receipts is over Rs.1.5 lakhs in all three previous years and in case of partnership firm book of accounts must be mandatorily maintained if income exceeds Rs.2.5 lakhs in any one of the three years previous year.
4. MYTH: Small Companies and Start-Ups Should Not Opt For PVT. LTD. Company!
FACT: This is an incorrect belief. In fact, in the long run , registering a private limited company is considered to be beneficial as its credibility is increased, the annual compliances and limited liability makes the company more sustainable, and unlike partnership there is no risk of company closing due to a disagreement among partners. Moreover, it's the only way to attract seed funding which is a prime benefit of a start-up, making private limited company most suitable for start-ups.
5. MYTH: Transferring Shares and Selling the Private Limited Company is Difficult!
FACT: It is comparatively easy to sell the business if its registered as a private limited company than any other form of business structure as business corporation value will be based on the business, not the owner, therefore making it easy to sell the Company. The shares being a movable property can be easily transferred making it easier to subscribe, leave the company or transfer the ownership.
The value of the company could be easily found out through the shares and the book of accounts and because personal assets of the owners are separate there is no confusion about division of money. As each person will receive the amount as per the shares they hold.
6. MYTH: Closing a Company is too Time Consuming!
FACT: If a crucial situation arises in which the company needs to be closed , then there is a fast track method introduced which provides an easy route for the Directors to close their company without much legal complications and time consumption. Instead of going for Winding-up of Company, which you need to appoint, or Court would appoint an Official Liquidator and the process, would go on for months. In order to avoid all these lengthy legal formalities, you can use the option of Fast Track Exit Scheme to close your Private Limited Company. Through this method you can strike off your company , Legalwiz.in is an online legal service provider that can help you in the strike off private limited company in India.
CONCLUSION
Choosing the most appropriate business vehicle for one's venture goes a long way in deciding your company's future. To decide which business structure is suitable for your business certain points need to be considered like the size, fund raising requirements and the scale at which you want to establish your business. Private limited companies do have a considerable amount of compliance to be fulfilled in comparison to partnerships, but it provides more security and surety than any other structure. It is organized and has an ability to attract investors, get bank loans and raise funds as its credibility is higher than the other structures. Hence one should not turn a blind eye to this structure because of certain myths and compliances surrounding it and make an informed decision before finalizing the business structure for company incorporation.
About LegalWiz.in:
LegalWiz.in is leading online legal service provider committed in offering simplified and hassle-free solutions to businesses and corporates at PAN India level. From company registration to trademark protection, we make managing and protecting the business simpler. LegalWiz.in is one step solution for all businesses.
LegalWiz.in can help you with online private limited company registration in India at an affordable cost. If you are seeking assistance from experts for company registration or have any other concerns regarding choosing the right business structure for you company feel free to get in touch with our expert at support@legalwiz.in.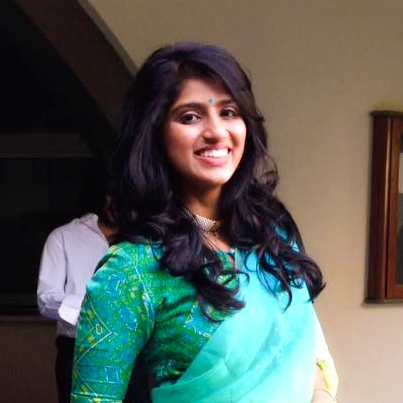 Kahini Jhaveri
Kahini Jhaveri is an IP specialist at LegalWiz.in, with a keen interest in content creation. She holds a B.A. LLB honours from Institute of Law, Nirma University, Ahmedabad. Kahini specializes in Intellectual Properties, specifically Trademark Law.